It's true! Americans can travel for fun to Cuba now. So, can you just book a flight and a hotel and take off? Definitely not.
The conditions under which American citizens can travel to Cuba are still extremely limited and highly controlled.
The simple version of the rules: You have to go with a U.S. government-licensed tour group. The more detailed explanation: The Office of Foreign Assets Control of the U.S. Treasury Department recently loosened the regulations for obtaining a license for travel to Cuba.
Among the 12 pre-approved licensed travel categories are educational activities known as "People-to-People" tours. These charter group encounters are based on cultural immersion with the chance to interact and engage with the people of Cuba.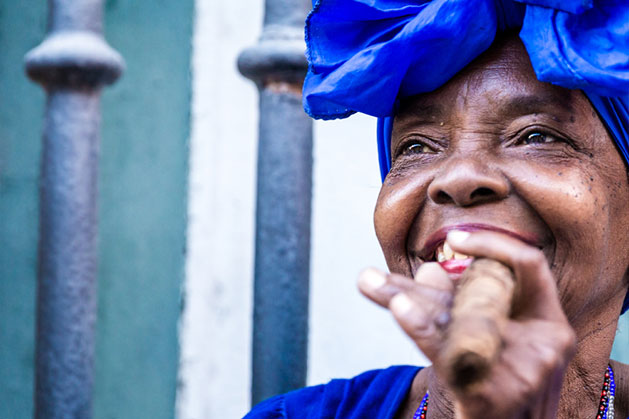 These are absolutely not beach vacations, although some tours will take you to the shore for part of a day. As required by law, the trips consist of full-time programs with scheduled tours and activities from which you cannot deviate.
There is little free time on most days, and even then there are specific allowances and restrictions on where you can go and what you can do.
That being said, the tours are charming, exciting, beautiful, and certainly novel. Interested? Just do a web search for "Cuba People-to-People Tours" to get started.
How strict is the itinerary?
Very strict. Deviation from the program is not permitted per U.S. law. The program, however, may change with little or no advanced notice if a scheduled activity becomes unavailable for any of various possible reasons.
Your best approach is to go with the flow and make the most out of the opportunity to visit a country that has been off-limits to Americans for many decades.
Can I apply for — and travel by myself under — a people-to-people license?
No. The new law still requires U.S. citizens to travel with a certified company that organizes People-to-People trips. It also states that the company and the travelers must fall within the requirements and rules of the license.
Can I use my credit card in Cuba? What about U.S. dollars?
U.S. financial institutions and Cuban vendors are not set up to process credit card, debit card, or ATM transactions. Travel with a sufficient amount of cash (prices are similar to those in the U.S.) to make purchases and pay for services.
U.S. currency is not accepted in Cuba, and U.S. dollars must be exchanged on arrival. Traveler's Checks can be difficult to cash in Cuba, so they are not recommended. There are no restrictions on daily spending while in Cuba.
U.S. dollars can be exchanged for CUC (Cuban Convertible Peso) at any airport, hotel, exchange bureau, and some banks. The CUC is equal to the U.S. dollar, but there is a currency transaction fee of 13% (100 USD will return 87 CUC).
The same fee applies regardless of where the money is exchanged, and you must present your passport to make the conversion. Bills that are torn or written on will not be accepted.
What documentation do I need to travel to Cuba?
U.S. passport valid for 6 months after completion of travel
Visa for Cuba: this will be supplied by your tour operator after you submit the required paperwork and fee
Signed affidavit that you are a licensed traveler on a "People-to-People" educational program. The Office of Foreign Assets Control requires that you keep your letter of authorization for 5 years after your trip to Cuba. During your trip, keep a copy on hand at all times and email yourself a copy in case an official asks for it at any time (both in Cuba and upon re-entry to the U.S.)
Signed reservation and charter participant form
How does Cuban Customs and Immigration work?
When you arrive in Cuba, have your passport, Cuban visa, and boarding pass ready for customs. An officer will take your visa and keep one part, then stamp the other part and give it back to you. You will also receive a blue customs form to fill out and return to a customs agent before you leave the airport.
Once you arrive at the hotel, place your passport and visa in the safe with 25 CUCs for your departure tax. It's always a good idea to carry a copy of your passport when you travel abroad, but you generally won't need to show ID during your Cuba trip, except to change money.
Are there assigned seats on the flight to Cuba?
Yes. Every attempt will be made to seat passengers with their travel mates on the short flight from Miami.
What are the baggage restrictions for charter flights to Cuba?
Generally, you're allowed one checked bag and one carry-on; however, this can vary by tour, as will the fees. Check with your travel company for details.
What should I pack?
Bug spray
Sunscreen and sun hats
Comfortable clothing
Rain gear
Walking shoes (casual attire)
Medications and over-the-counter drugs, bandages, etc.
Cash
Sunglasses
Hand sanitizer
Wash cloths (not provided at most hotels)
Tissues and toilet paper (good to have your own at public restrooms)
Bring anything that you cannot live without, as the availability of consumer goods in Cuba is limited

Can I drink the water?
It's best to drink bottled water in Cuba — however, water is purified in the hotels and restaurants usually selected for tours, and it's okay to drink beverages with ice.
Will my cell phone work in Cuba?
U.S. cell phones do not work in Cuba, even if you have an international plan. It is possible to call home from your hotel by visiting the business center or dialing direct from your room, but rates can be very expensive. Emergency contact numbers to leave with your relatives at home will be provided with your tour documentation.
Is the internet available in Cuba?
WiFi is not available throughout Cuba, except in the public areas of some hotels. Keep in mind that because of the limited technology in Cuba, it's not uncommon to have slower service than you're used to or even full internet outages.
Can I buy souvenirs?
Per U.S. regulations, you are allowed to bring back $400 worth of goods for personal use, of which $100 can be tobacco and alcohol products. Books, art (including handicrafts, ceramics, sculptures), music, and videos are not included.