Those with deep pockets can find plenty of luxury in the Sunshine State, but there's good news for penny-pinchers: there are plenty of affordable vacation spots in Florida — on the Atlantic side, on the Gulf side and in the Florida Keys.
Below, we highlight five of our favorite inexpensive places to experience Florida's world-renowned coastal stretches.
Hollywood Beach
Sandwiched between Miami Beach's stretch of luxury resorts and the rows of modern high-rise hotels in Ft. Lauderdale, Hollywood Beach offers something completely different for budget travelers looking for cheaper vacation spots in Florida.
More than 50 small inns and motels call this quirky town home, and in addition to being bright, family-friendly spaces, they're also easy on the wallet. Plus, many offer access to the 2.5-mile Broadwalk promenade lining the beachfront.
SEE DEALS to Hollywood Beach, one of our favorite affordable vacation spots in Florida.
Marathon, Florida Keys
Finding a hotel under $200 per night in Key West can be a real challenge. But if you have your heart set on wandering the streets of Old Town, touring Hemingway's house or taking a sunset cruise, consider this: the town of Marathon is just about an hour's drive east of Key West, past the stunning stretch known as the Seven Mile Bridge.
Nightly hotel rates are significantly lower here — you'll have options under $200 per night. Even better, you'll be able to explore area attractions like the Turtle Hospital and mesmerizing Sombrero Beach.
SEARCH OUR DEALS to find affordable vacation spots in Florida and the Florida Keys.
Tarpon Springs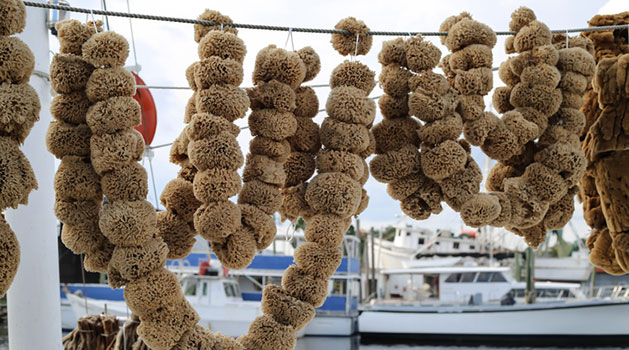 Located north of the Gulf Coast's best-known tourist enclaves (Clearwater, Tampa and St. Petersburg), Tarpon Springs was once the "sponge capital of the world." Its small-town feel, plus access to the Gulf's beautiful water, make it a great place to relax for less. Hotels are few and far between, but you can stay at the Tarpon Shores Inn, located in the Historic District, for as little as $150 per night (includes breakfast!).
Miramar Beach
This quaint beach town is one of several under-explored stretches in the Florida Panhandle. Vacation rentals abound, and chances are that you'll be able to snag a 4-star condo for under $150 per night.
The beachfront's white sand and blue-green water are enchanting. To get the best views, head to nearby Henderson Beach State Park, with its wooden walkway over sandy hills covered in dune grass. Or indulge in some retail therapy (while also saving a few bucks) at the Silver Sands Premium Outlets.
Cocoa Beach

Cocoa Beach, a family-friendly destination on the Space Coast, has long held a spot on the list of the most affordable vacation spots in Florida — plus it has a charming, old-Florida vibe and an 800-foot pier lined with restaurants, bars, gift shops and entertainment. Nearby Port Canaveral is a jumping off point for cruises heading to the Caribbean, another reason to stop through this part of the state.
Properties near the beach offer nightly rates as low as $100, and it's also possible to find small independently run resorts like the bungalows at Lost Inn Paradise (rates from $150 per night).
---
Want to stay updated on new deals? Sign up for our email to get deals delivered to your inbox.