One of South Carolina's most hush-hush beach escapes, Kiawah Island is best known for its eponymous resort, a sprawling collection of golf courses, villas and private beaches. But non-guests should by all means head to this barrier island in the Atlantic — there are plenty of public spaces and natural assets for all to enjoy.
Though reasons abound to discover this slice of Southern beach paradise, here are five features that will turn you into a die-hard fan.
It's home to an award-winning beach park
Kiawah Beachwalker Park, the public stretch of beautiful Atlantic coastline on Kiawah Island, is not yet a household name, yet it seems to be heading in that direction. It has appeared on Dr. Beach's annual list of best beaches in the country for the last four years in a row, and Forbes gave it the No. 10 spot in their 2013 list of best beaches in the U.S.
What makes it so special? Aside from awe-inspiring sunrises, the beach offers hard-packed sand perfect for walking, running and even biking. Recreational activities are plentiful — kayaking, paddle boarding, boating and fishing are just the start.
The greenery is unreal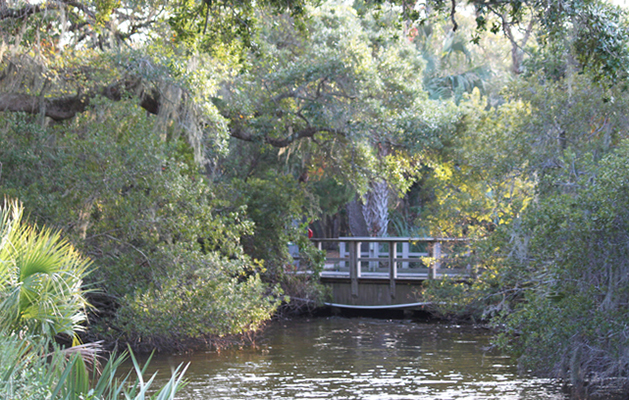 Most people seeking a warm-weather beach vacation spot would settle for a mere sprinkling of beachfront palm trees. In Kiawah Island, you'll find much more. The verdant, otherworldly landscape seems as if it's been untouched for centuries, and boasts 15 different habitats, plus 250 species of birds and 40 reptile species.
See wildlife for yourself as you hike trails through maritime forests, kayak freshwater ponds or roam untouched dunes. Take time to marvel at the many plant species, including live oaks, palmettos and ferns.
It's close to Charleston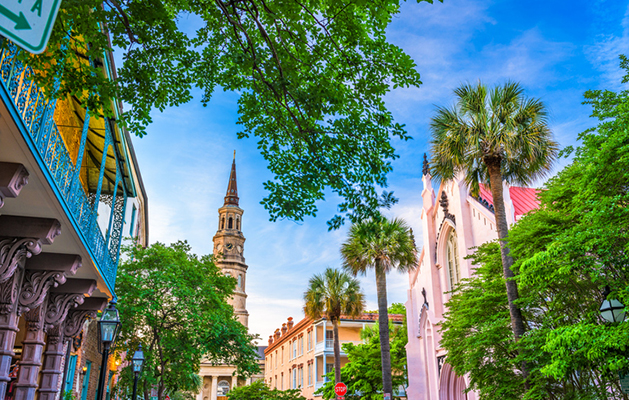 Vacationing on Kiawah Island is like getting a two-for-one, as one of the South's most revered cities, Charleston, is less than an hour away.
Head into town to check out Waterfront Park with its famous Pineapple Fountain and its wooden pier overlooking the Cooper River. Wander the streets of the French Quarter (a more polished version of the one found in New Orleans), where galleries, theaters and restaurants compete for your attention. Sip cocktails and enjoy seafood and small plates on Balao's rooftop bar, or cozy up for burgers and craft beer at The Griffon.
It's a golf lover's dream
Thanks to Kiawah Island Golf Resort's complex of golf courses, lovers of the sport will find themselves overwhelmed with options. In total, the resort offers seven championship courses — five public and two private.
Most famous among them is the 18-hole Ocean Course, a challenging oceanfront icon and host of the 2007 Senior PGA and the 2012 PGA Championships, and future host of the 2021 PGA.
No plans to swing the clubs? You can still catch some action at the Ocean Course Clubhouse, a fine-dining restaurant home to an outdoor patio offering views of the 18th green and the ocean.
Driving there is part of the fun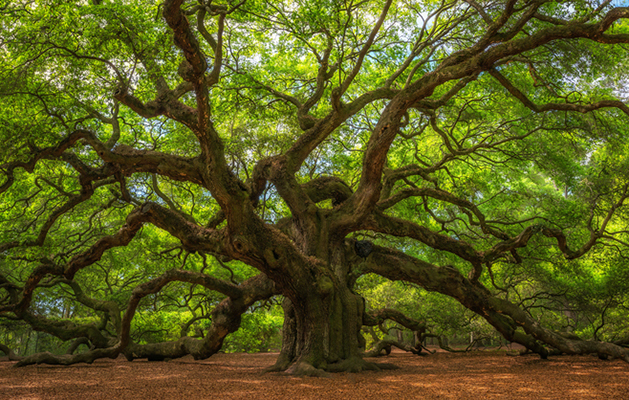 Getting to or from Kiawah Island almost certainly means a drive through scenic rural areas and winding back roads. Plan to go by way of the Bohicket Road Scenic Highway, a 10-mile stretch of Johns Island cloaked in a lush canopy courtesy of the many live oaks lining the roadside.
The most picturesque figure along this thoroughfare is the Angel Oak Tree, a 60-foot behemoth believed to be more than 400 years old.