Those of us who love beach destinations in Florida and the Caribbean have been heartbroken to see the destruction due to Hurricane Irma, one of the strongest Atlantic storms to barrel through the region in the last decade. Around-the-clock reporting has brought us photos and videos of downed trees, flattened neighborhoods and catastrophic flooding, plus tragic news of lives lost.
But amid the wreckage, there's a glimmer of hope: Some beautiful beach destinations sustained only minor damage from Irma. Below is an update on which areas are up and running and welcoming tourists again.
Puerto Rico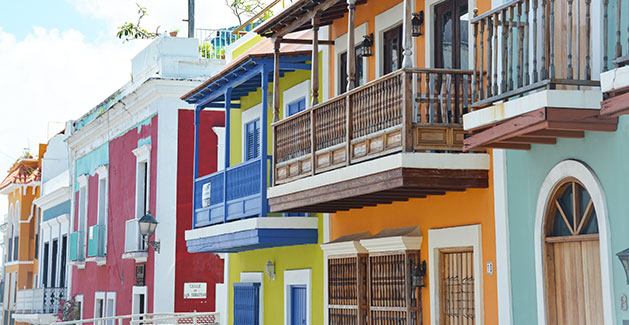 The Puerto Rico Tourism Company reports that while there are still power outages on the island, most hotels, hospitals and tourist attractions are now operational with the help of generators. PRTC also said it expects cruises to the island to resume soon. However, the Guardian reports that Vieques and Culebra, two islands east of the mainland, were under a state of disaster per Governor Ricardo Rosselló.
Dominican Republic

Hotels, airports and cruise ports in major tourist areas in the Dominican Republic — including Punta Cana, Samaná, Sosua, Cabarete, Puerto Plata, La Romana/Bayahibe, Juan Dolio and Santo Domingo — are operating normally, according to the DR Ministry of Tourism.
Bahamas

Islands in the Bahamas fared well in the storm, with no reports of major damage, according to the Bahamas Ministry of Tourism. The Lynden Pindling International Airport in Nassau is open, and a representative at the Grand Bahama International Airport told BeachDeals the airport is in the process of opening, with a Silver Airways flight due to depart Tuesday evening.
Atlantis on Paradise Island, Sandals Royal Bahamian and Warwick Paradise are all open, while Baha Mar Resort and Casino and Melia Nassau Beach Resort are due to open in the next few days. Sandals Emerald Bay in the Exumas is open.
Cruise vessels will begin arriving at the Port of Nassau on Wednesday, September 13.
St. Kitts and Nevis
Tourism providers are open for business on St. Kitts and Nevis, which were "virtually unscathed by Hurricane Irma," according to a statement at StKittsTourism.kn.
Antigua
Though Barbuda suffered catastrophic damage due to the hurricane, its sister island Antigua escaped with minimal damage. The V C Bird International Airport is open for arrivals and departures.
"The essential point is that our main infrastructure has stood up and our country can resume normal life within hours," said Asot Michael, the country's Minister of Tourism, Economic Development, Investment and Energy. "All our visitors remained safe during Hurricane Irma. The island's hotels suffered only minimal damage and have already commenced cleanup operations."
Turks and Caicos
Commercial flights have resumed at the Providenciales Airport and water has been restored to areas around Grace Bay. Power is beginning to be restored there as well, though there are still some outages.
"We were happy that the tourism infrastructure, the hotels have sustained very little damage and we suspect that the vast majority of them will be operational in very short order," Hon. Ralph Higgs, Minister of Tourism, was quoted as saying.
---
Tourism organizations representing Jamaica and the Cayman Islands did not immediately respond to status requests from BeachDeals (neither was in the direct path of Hurricane Irma).
The road to recovery
As news outlets have reported, the U.S. Virgin Islands, Barbuda, St. Maarten/St. Martin, the British Virgin Islands, and the Florida Keys were some of the hardest hit areas, and officials are encouraging travelers not to visit at this time.
Efforts to assess damage and to begin the cleanup process are in the works, with a long road ahead for those places ravaged by the storm.
Want to help? Contribute to the Caribbean Tourism Organization's GoFundMe campaign aimed at helping member countries rebuild, or donate to the Caribbean Tourism recovery fund at TourismCares.org.
Resources
The Guardian: Irma's destruction: island by island
TravelPulse: Full post-Irma Caribbean rebuilding report
South Florida Caribbean News: Update on Hurricane Irma's impact in the Caribbean
---
Editor's note: This article was updated on Sept. 14, 2017 with new information on the Turks and Caicos.