Tomorrow's decadent Thanksgiving meal is probably dominating your every thought at this point, but don't drop the ball on researching your next beach trip. With these Black Friday and Cyber Monday travel deals on offer, the holiday weekend may be the perfect time to book your beach getaway. Here's a roundup of not-to-be-missed deals to digest once you've had your fill of stuffing and pumpkin pie:
1. Up to 35% off 3- to 28-night stays from Wyndham Vacation Rentals
Experience the charm of Gulf Coast beaches in beautifully appointed vacation rentals, some of which boast ocean views. Valid for stays from Nov. 25, 2017 through Sept. 2, 2018.
Use promo code 100HOURSALE
Booking period: Today - Nov. 28, 2017
2. Save up to $600 instantly on vacation packages from United Vacations
Get savings of up to 68% at beach resorts in the Caribbean and Mexico when you book with United Vacations, plus get up to $600 in resort credit and 13,000 United MileagePlus® bonus award miles. Valid for travel through July 31, 2018.
Use promo code THANKS2017
Booking period: Today - Nov. 30, 2017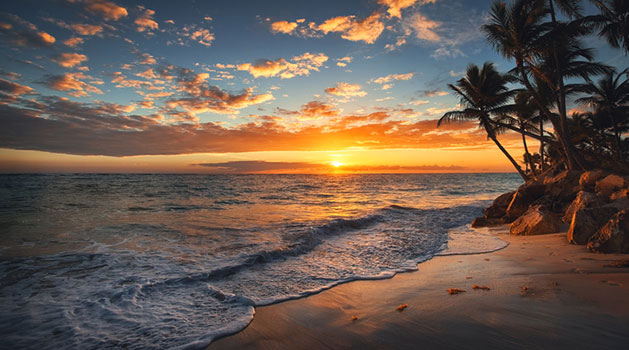 3. Reduced rates at Outrigger Hotels and Resorts in Hawaii, Fiji, Thailand and more
Outrigger Hotels and Resorts are offering their lowest rates of the year at properties in sunny destinations. Stay in Waikiki for as little as $127 per night. Valid for travel through May 31, 2019.
Use promo code CYBER
Booking period: Today - Dec. 6, 2017
4. Extra bundle savings on beach vacations at Riu Hotels and Resorts
Escape to Los Cabos, Playa del Carmen, Montego Bay, Costa Rica or Nassau with Riu's air + hotel packages.
Booking period: Today - Dec. 2, 2017
5. Big hotel discounts for 2018 travel to Myrtle Beach from Vacation Myrtle Beach
Secure your beach vacation dates for winter, spring and summer with this Black Friday/Cyber Monday sale from Vacation Myrtle Beach. Fourteen oceanfront resorts are participating in the promotion, and reservation add-ons (game credits, food credits and breakfast specials) are offered at up to 75% off.
Booking period: Nov. 24 - 27, 2017
6. Up to 50% off rooms and villas at Casa de Campo in La Romana, DR
Save half at this 7,000-acre resort located along one of the DR's most impressive coastlines. It's home to the No. 1 golf course in the Caribbean, Teeth of the Dog. Room rates are as low as $263 per night. Travel by Dec. 21, 2018.
Booking period: Today - Nov. 27, 2017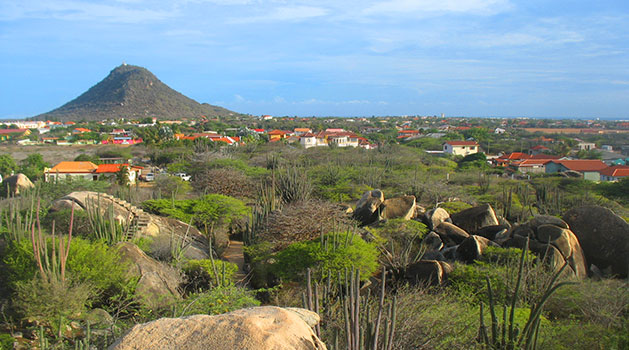 7. Hot hotel deals from the Aruba Tourism Authority
The Aruba Tourism Industry wants to share the island's ever-happy vibes through this promotion offering discounts at 11 properties, including luxury high-rises, spa resorts and boutique hotels.
Booking periods and travel dates vary.
8. 55% off stays at Palace Resorts, plus get up to $1500 in resort credit
Palace Resorts are known for their unbelievable resort credit offer. With this Black Friday/Cyber Monday deal, you'll get 55% off rooms, plus kids and teens stay free. All stays over three nights include up to $1,500 in resort credit to use on spa treatments, tours, championship golf and more. The deal also includes complimentary transfers to and from the airport. Travel by Dec. 23, 2018.
Booking period: Nov 24 - 26, 2017 (Black Friday) and Nov 27 - 30 , 2017 (Cyber Monday)
Sign up for the BeachDeals® email
Want to stay up-to-date on the best beach deals from around the web? Sign up for our email.