With bated breath, Americans wanting to take their beach vacations in Cuba await the announcement that independent tourism in the island is perfectly legal and totally easy.
Alas — that time has not yet come.
Though restrictions have loosened and airlines are clamoring to provide regularly scheduled flights to the island, travel to Cuba for Americans is still not as simple as booking a flight and hotel and packing your bags. There's still the business of travel licenses and visas, which are only granted if you're traveling for one of 12 pre-approved reasons (which don't include traditional tourism, unfortunately).
For now, the simplest, most secure way for American travelers to go to Cuba is to book people-to-people educational tours through a reputable operator. Most operators will assist in securing your travel license and visa, and will plan all of your accommodations and activities. You'll be spending your days meeting Cubans, visiting art and culture centers, and getting familiar with important historical sites.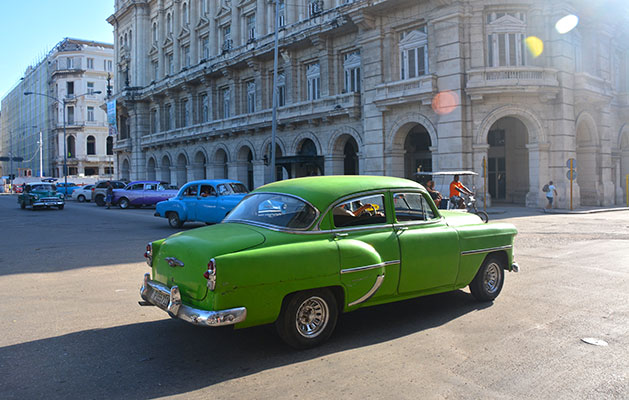 And though traditional tourism activities (such as lying on a beach drinking mojitos) are not approved, if you choose the right tour, you might find yourself close enough to the sea that you can sneak in some beach time.
Here is a roundup of people-to-people tours that just so happen to take you to the beach, so you can enjoy the ample beauty of Cuban coastlines.
Insight Cuba's Vintage Cuba Tour
Insight Cuba's Vintage Cuba Tour is a whirlwind 5-night tour that includes a visit to Hemingway's house in Havana, a visit to the Che Guevara memorial, concerts, dancing, and yes, a 2-night stay at the all-inclusive Melia Las Dunas Hotel in Cayo Santa Maria. While your days will be spent acquainting yourself with the country and its people, you can look forward to evenings by the pool or out on the beach. (Author's note: I took this tour in July 2016 and highly recommend it.)
Classic Journeys' Cienfuegos, Trinidad and Havana Tour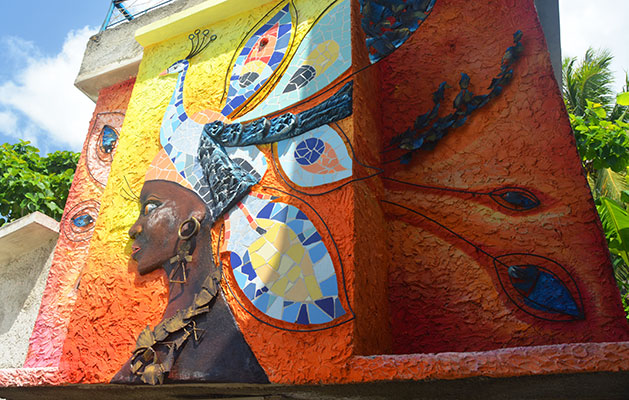 Classic Journeys offers a 7-night tour that hits up three major cities in Cuba — Cienfuegos, Trinidad and Havana. On the way to Havana, the tour makes a stop at the Bay of Pigs, where you're invited to snorkel at a nearby coral reef. The tour also includes a visit the "Murealando" community art project and a ride in a vintage auto to Revolution Square. Sound interesting? There's plenty more lined up on that trip.
Cultural Explorations' Journey to Cuba Tour
With the 6-night Journey to Cuba Tour from Cultural Explorations, you'll spend two nights beachside in gorgeous Varadero — either at the Melia Las Americas or the Iberostar Varadero. That's in addition to exploring the streets of Old Havana, sampling food at local paladares, and taking in fantastic city views at the 16th century El Morro castle.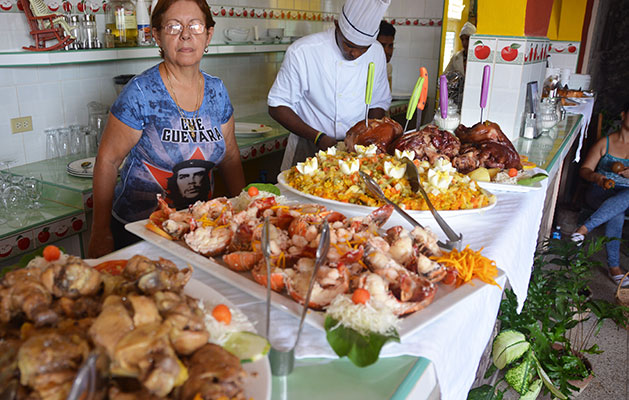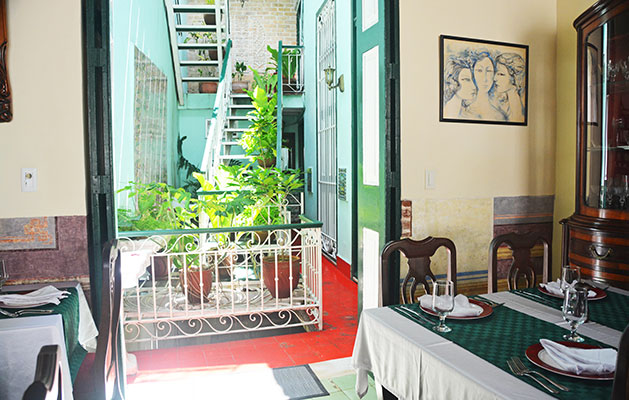 Cuba Explorer's Art and Culture Tour
Fancy two nights feeling beach breezes? The Art and Culture Tour from Cuba Explorer will set you up for a couple of nights at the at Hotel Brisas Trinidad del Mar on Playa Ancon, a white-sand, turquoise-water paradise. During your 7-night trip, you'll dine at the famous El Aljibe restaurant, tour the city of Cienfuegos, visit a family-run pottery factory, and visit the Museum of Fine Arts in Havana.
Road Scholar's Tours by Yacht
For those seeking a truly unique way to see Cuba, there's Road Scholar, which offers several tours by yacht, including the People and Culture of Cuba Tour, where you'll lodge for a night at the beachfront Hotel Maria La Gorda. The tour includes a barbecue lunch on the beach, and a few moments for some swimming.
The company's Authentic Cuba Tour carves out a little time for some beachside chilling while visiting La Isla de La Juventud, and the next day makes a stop through Playa Sirena — considered one of the most beautiful beaches in the country — for some reef snorkeling or swimming. On the Cuba by Land and Sea Tour, you'll sail to the small coastal town of Gibara, home to several pretty beaches within walking distance of the city center.
Until beach vacations in Cuba are legal and available for Americans, these enriching trips will fulfill your curiosity about the country and provide rare up-close-and-personal experiences.
---
Ready to learn more about beach vacations in Cuba and throughout the Caribbean? Sign up for our email to have deals and content delivered to your inbox.