We love Toronto — the CN Tower, High Park, Chinatown — but we totally understand why Canadians need to escape to tropical locales from time to time. And if you don't have much money budgeted to do so, that can put you in somewhat of a pinch. Never fear, dear Canadian friends: we've rounded up a few of our best tips for finding cheap all-inclusive vacations from Toronto.
Continue reading, or search all-inclusive deals!
Save your trip for off-season
The winter months are by far the most popular time to head to Mexico and the Caribbean, where most all-inclusive resorts are located. Hotels and airlines take advantage of this by jacking up the prices — it's not unusual to see nightly hotel rates reach as much as $500. Yikes.
Consider booking your all-inclusive vacation during the summer and fall months, when crowds have cleared out and rates and airfare have dropped significantly. You'll see a steep decline in rates for vacation packages during these times.
Head to Cuba
U.S. citizens only wish they had the freedom to take beach vacations in Cuba. Canadians, on the other hand, can freely enjoy the island nation's rich history and culture, not to mention its gorgeous coastal stretches. Because hotel rates are much cheaper here than in surrounding islands, Cuba vacations tend to be some of the most affordable you can find.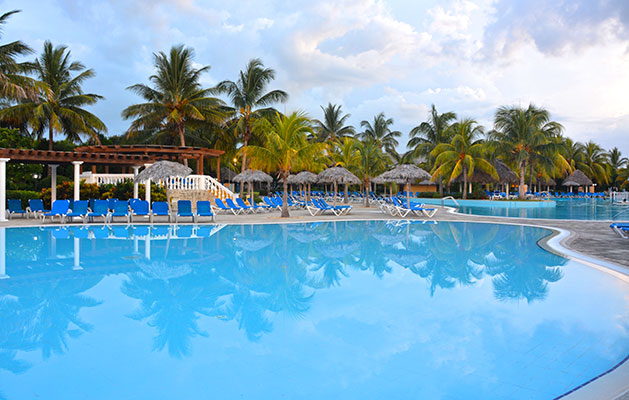 Plan for a shorter duration
Every extra night you spend in an all-inclusive resort means more money added to the bottom line. Shave a few days off your trip to save some cash. We've rounded up many four-night and even three-night all-inclusive vacations from Toronto to Mexico or the Caribbean.
Worried you'll spend too much of your short vacation in transit? Look for packages with nonstop flights from your city. You'll spend four hours in the air, and then the rest of your vacation at the beach or sipping piña coladas by the pool.
Browse vacation package deals on our site
Yes, it's a shameless plug, but deals are what we do! Check out the deals on cheap vacations from Toronto that we've found from top sites — you'll be pleased by the variety.
Sign up for our email
Not ready to browse packages just yet? Sign up for our email so affordable all-inclusive vacations show up in your inbox every week. Never miss a deal on a cheap all-inclusive vacation again.