As anyone who has ever been to Miami knows, it's easy to spend outside of your budget there, what with exorbitant cover charges and cocktails costing up to $20. But that doesn't mean it has to cost a lot to get down there in the first place. Here's how we suggest you find cheap flights to Miami, so that you can save your bucks for the fun stuff.
Continue reading or shop Miami deals now!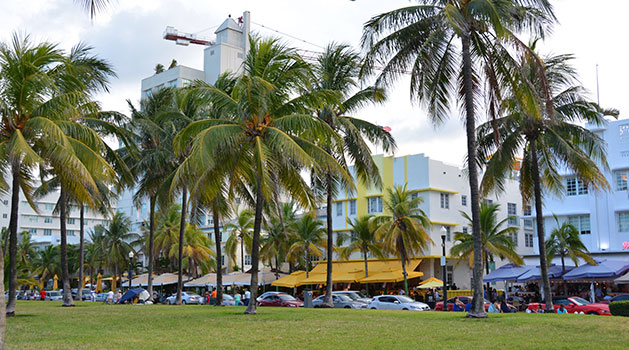 Plan your trip during the weekday
As you'll find once you start browsing booking sites, cheap flights to Miami are easier found for weekday travel versus weekend travel. That's because there's not as much demand for seats, so airlines adjust the prices a bit to make weekday travel more attractive. If you can be flexible, try flying out on a Monday or Tuesday and returning on a Wednesday or Thursday.
Consider flying into Ft. Lauderdale
Yes, it sounds strange to fly into a different city if you really want to get to Miami, but hear us out. Three low-priced providers, Southwest Airlines, Spirit Airlines and JetBlue, don't offer cheap flights to Miami, but instead offer budget service in and out of Ft. Lauderdale, located about 45 minutes to the north. That's not too far a distance if you plan to rent a car, and there is indeed public transit that can get you from Ft. Lauderdale to Miami, though it will take a few hours and several transfers.
Search deals on BeachDeals.com
We update our site frequently with deals to Miami — not just airfare deals, but excellent offers on hotels, packages and cruises. Shop Miami deals to find the best way to get down to this beach paradise.
Sign up for our fare-alerts email
Sign up when you search for a flight and you'll start receiving Miami flight deals right on a regular basis. It's as easy as checking your email. Don't miss out on cheap flights to Miami ever again — sign up now.
---
Ready to see what Miami has in store for you? Find your Miami deal now or sign up to get deals by email to start receiving low price offers in your inbox.