Blame it on the international "Despacito" phenomenon: Many a curious eye has been turned toward Puerto Rico, an enchanting place that certainly has not gotten its due credit. As we can attest, splendid beaches, candy-colored buildings and sizzling nightlife are just the start. The Island of Enchantment is no average Caribbean island, packing more into its small size than most destinations can muster.
Below, we bring you our picks for the 10 things you must do in Puerto Rico.
All photos and video by Theresa Boehl.
See Old San Juan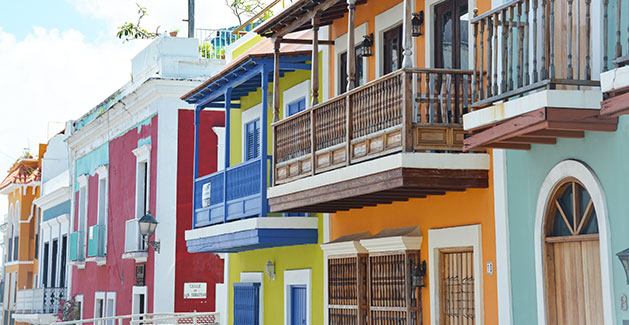 It was founded nearly 500 years ago, but Old San Juan, the colonial section of the third largest city in the Caribbean, shows no sign of aging. Unlike some crumbling colonial sectors in other Latin American metropolises, Viejo San Juan, as it's called by locals, is bright and cheerful and never lacking a fresh coat of paint on its Spanish-style buildings.
Old San Juan's historic sites are wonderfully preserved, making visitors feel like they've just disembarked from a time machine instead of an airliner. Most moving among the sites is the San Juan Gate, the entrance to the walled city that welcomed weary visitors and newcomers for hundreds of years. Sections of the antiquated wall can be seen throughout the city, adorned with the occasional sentry box, or garita, weather-worn throwbacks which have come to symbolize the island.
A stroll through Old San Juan's cobbled paths should also include a stop at one of several Spanish-style parks. Parque Las Palomas — the stomping grounds of hordes of flitting pigeons — might be the most memorable.
Taste some mofongo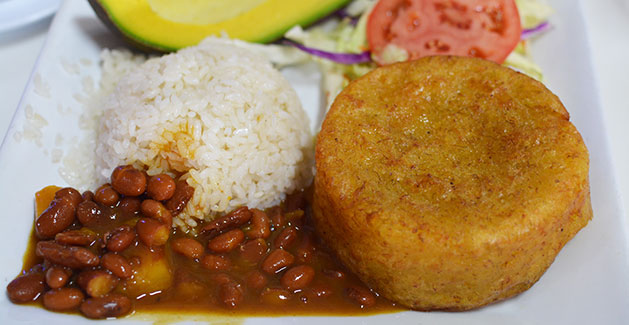 A tasty plantain dish with roots in African fufu, mofongo is ubiquitous in Puerto Rico. At its base are fried yellow plantains with a mild flavor similar to potatoes, and its not uncommon to find pork or shrimp in the mixture. Served with rice, beans and avocado, it's a meal that satisfies and inevitably calls for an afternoon nap. El Jibarito, located in Old San Juan, serves a highly praised mofongo, as does Bebo's Cafe in Ocean Park, which has a vegetarian version that doesn't skimp on the vegetables.
Visit El Yunque National Forest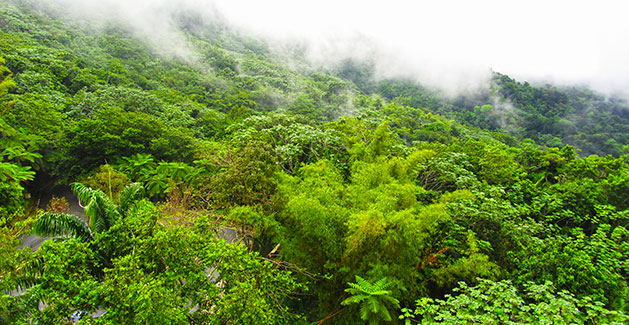 It's the only tropical rainforest in the U.S. National Forest System, but that's not the only thing that makes El Yunque special. The calls of the coquí frog, native to Puerto Rico and emblematic of the island's individuality, echo off the trees and increase in volume in the evening. Don't miss your chance to go for a dip in La Coca waterfall, an impressive cascade viewable from a wooden bridge. Before you leave, drive up to Yohaku Tower for splendid mountain views from the observation deck.
Chill out at Isla Verde Beach or Luquillo Beach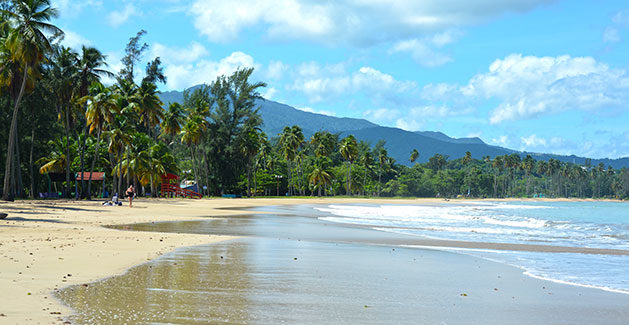 You won't have to look far to find a beautiful beach on this island — it's full of them. Two favorites are Isla Verde Beach, a crescent-shaped beach just outside of San Juan, and Luquillo Beach, famous for views of El Yunque and for the many beachside kioskos serving traditional Puerto Rico fried foods.
Try a café con leche and a Mallorca
In New Orleans, locals sip cafe au lait, and Havana residents wake up to café cubano. In Puerto Rico, you pull up to the corner bakery and ask for a café con leche, a thick mixture of espresso and whole milk. To make a complete breakfast, order a Mallorca, a sweet bread grilled with cheese and meat and sprinkled with powdered sugar. La Bombonera is Old San Juan's most polished Mallorca joint, but Cafe Mallorca's more modest dining room is the preferred spot for locals.
Listen to live bomba music or a plena jam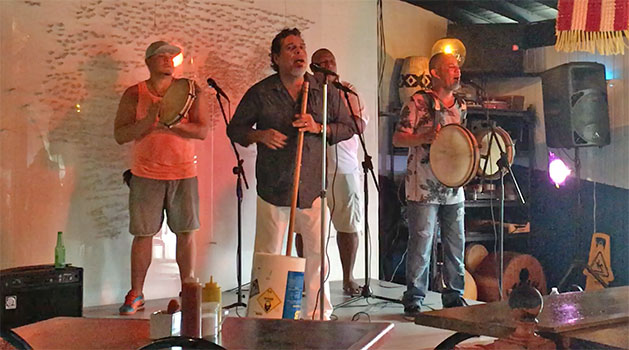 Bomba and plena are two musical styles unique to Puerto Rico — the former has roots in African music and movements, while the latter involves chants and dances that hark back to the style's beginning as a way to broadcast messages throughout the town of Ponce. Bars like La Terraza Bonanza and La Junta, both in San Juan, are excellent places to hear live bomba and plena. But you'll likely hear the beats whether you plan to or not — live sessions pop up in parks, plazas and street fairs all the time.
Take the ferry to Culebra island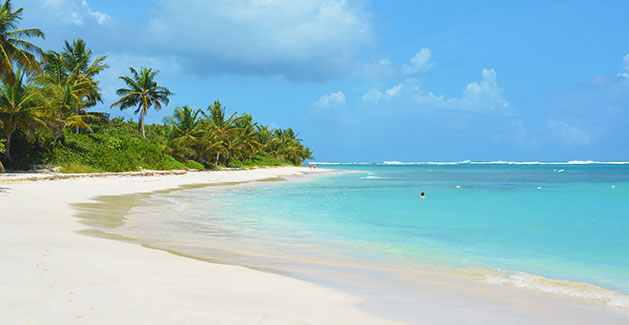 Don't let the short ferry ride (and the long line leading up to it) deter you from checking out what is arguably one of the most beautiful beaches in the Caribbean: Playa Flamenco. This pristine stretch is the main lure to Culebra island, whose military past is evident in several abandoned tanks along the beachfront. Duck into the thickets of palm trees to find a few scattered picnic tables, along with resident chickens and iguanas.
Cool off with a cold coconut water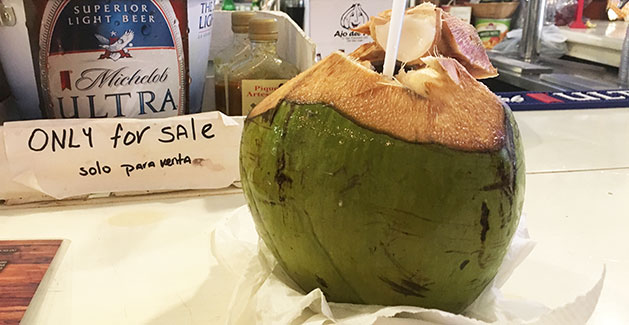 There's nothing like the moment you take your first sip of a cold coconut water — it's the only thing more refreshing than water itself. You can find them for sale throughout Puerto Rico, especially near the beach, but be prepared to pay as much as $4 a pop.
See the San Felipe del Morro fortress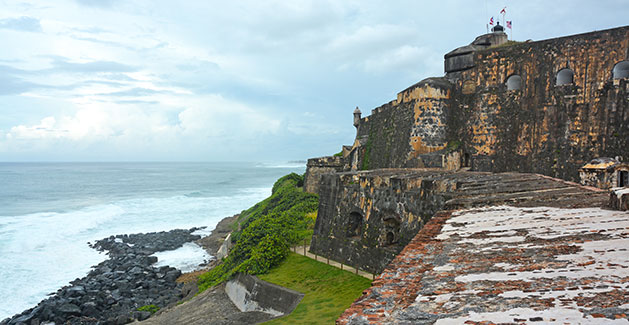 A 16th-century citadel towering over the northwest tip of the Old San Juan islet, the San Felipe del Morro fortress is one of Puerto Rico's most astounding and dramatic historic sites. Construction began in 1539, and the multi-tiered stronghold has survived centuries of enemy attacks, including Sir Francis Drake's failed attempt in 1595. One of the fort's most recent updates was made during World War II, when a concrete bunker was added as a place to stand guard against German submarines. The entrance fee is nominal ($5.00), and there's an air-conditioned gift shop with ice-cold water for sale.
Dance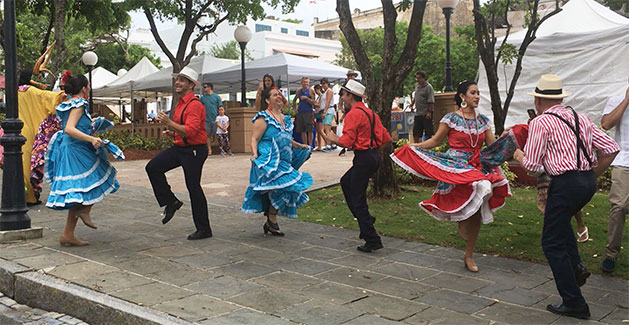 Dancing is a vital part of Puerto Rican life and culture. Whether you sway along to bomba and plena or step and turn to salsa and reggaeton, the urge to move is hard to resist. Tourists can't seem to get enough of Nuyorican Cafe, a tucked-away salsa club in Old San Juan that fills up on weekends. But there are plenty of other options for dancing: Piso Viejo in Ocean Park transforms from a tapas bar to a salsa club on Thursday nights, while Club Brava near Isla Verde caters to those who prefer House and Top 40 hits.
---
Ready to venture to the Island of Enchantment? Shop Puerto Rico deals from top sites now, or sign up for fare-alerts when you search for a flight to have deals delivered right to your inbox.