With an old-school island feel, comfortable rooms and a rare private beach area, the Ibis Bay Beach Resort provides a budget-friendly option in direct contrast with Key West's reputation as an expensive resort town.
Calling itself "Key West's original 1956 resort," the Ibis Bay Beach Resort is tucked away from the mania of Old Town, but it's close enough that the free shuttle bus can get you to the action in just a few minutes.
Though visiting Duval Street, the Southernmost Point, Smathers Beach and other area attractions is time well spent, the activities and amenities at Ibis Bay Beach Resort deserve a healthy slice of your vacation time as well.
Rooms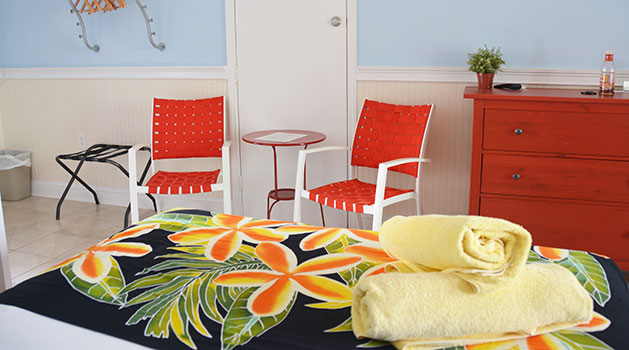 Rooms are simple and comfortable, painted in pastels and accented with colorful tropical elements. Guests will find flat-screen TVs, mini-fridges, premium bedding and sarongs for personal use.
Some rooms feature a garden patio in the resort's private, 600-foot beachfront space, complete with hammocks, a boat dock and palm trees. Mornings are epic from this area — sunrise in the Keys is just as magical as sunset.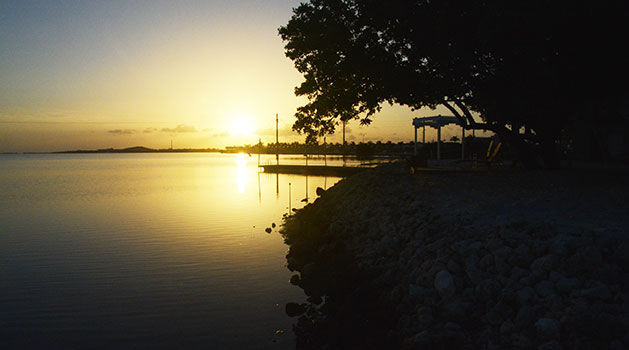 Dining
The resort's open-air restaurant, The Stoned Crab, boasts fresh seafood brought in daily by two private fishing boats. The menu specializes in stone crab, but there's also plenty of lobster, Key West shrimp and other local seafood varieties.
To drink, The Stoned Crab offers organic or sustainable wines in addition to craft cocktails and craft-brewed beer. Rum made by Key West's First Legal Rum Distillery, located just a few miles away, is featured in cocktails like "A Day at the Peach" and the "eco" mojitos, margaritas and lemonades.
Amenities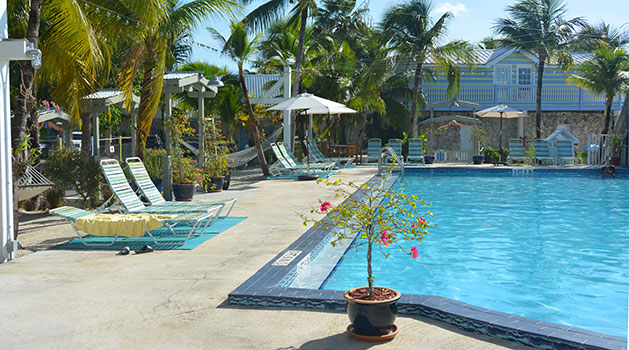 In the Keys, you're surrounded by water everywhere you go, but that's no excuse for skipping the Ibis Bay Beach Resort's saltwater swimming pool, where you can dry off after a dip and listen to island- and Latin-inspired tunes. Aromas from the Stoned Crab restaurant next door will certainly reach you — stop in for breakfast, lunch or dinner, or request a drink to enjoy poolside.
The FunDesk in the front office of the Ibis Bay Beach Resort offers a free service to help guests book activities, and even offers rentals on-site (bikes, jet-skis, stand-up paddle boards, and scooters, to name just a few). Its night-time illuminated kayaking and paddle-boarding tours are legendary — paddlers can view marine life as they glide through the water.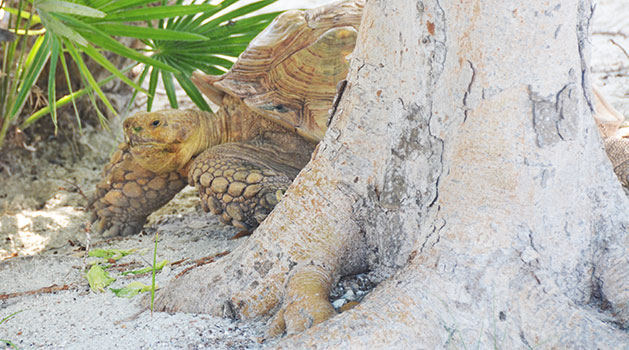 Nature and wildlife lovers should make a stop through the tortoise habitat near the back of the resort, or check out the three macaws and the African grey parrot near the entrance to the office. All of the animals on the property have been rescued from abandon or abuse.
---
Want to see the Florida Keys for yourself? Browse our Florida deals or sign up for our email to get deals delivered to your inbox.