Year after year we look forward to TripAdvisor's Travelers' Choice Award picks, based on reviews and ratings compiled by the travel giant. This time around, TripAdvisor has compiled a list of the top landmarks in the U.S. and worldwide — think historical and cultural markers that sit high on travelers' bucket lists and dream itineraries.
And beach lovers are not left in the cold: Several picks in the U.S. are near lovely coastal stretches, so you can take in the grandeur of these monuments before indulging in some much-needed beach time.
Must-see beach-area landmarks in the U.S.

Topping the list is San Francisco's Golden Gate Bridge, a 4,200-foot icon whose fiery orange color bursts against an ocean-blue background. For the best views, head to Baker Beach on the western edge of the Presidio, an expansive park complete with hiking, golf, museums, historical sites and educational programs.
The beach area spans a mile along the rugged coast and offers a picnic area, bathrooms and parking. Hike the cliffside trail or seek out the Battery Chamberlain's display of military photographs that hark back to the site's days as a military fort.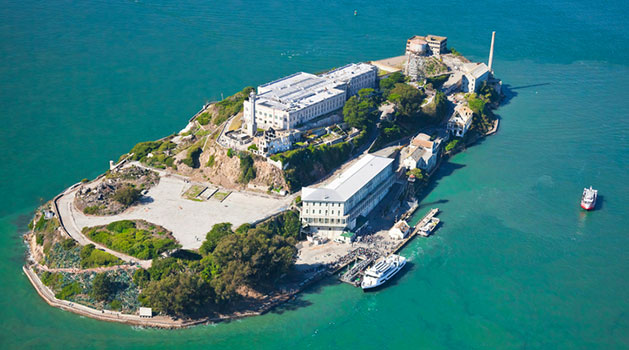 Also in San Francisco is the No. 3 landmark on TripAdvisor's list: Alcatraz Island, home to the infamous former prison of the same name, which is accessible only by ferry. Though there aren't any beaches on the island itself, the site gives sweeping ocean and mountain views and is dotted with colorful vegetation.
Got to have your beach fix? Disembark from the ferry terminal on Pier 33 and head west a few miles until you reach Crissy Fields East Beach, where waves crash ashore and visitors stroll along the mile-long golden-sand stretch.
See California travel deals now.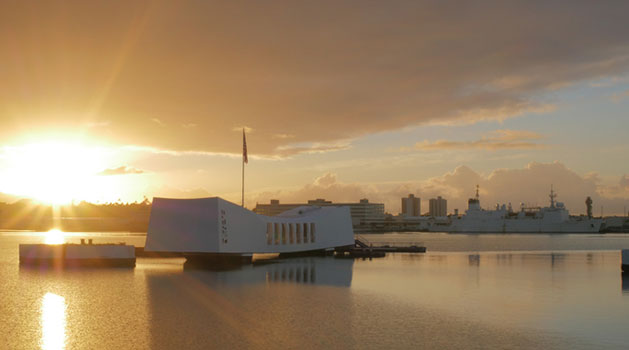 The USS Arizona Memorial in Honolulu, Hawaii, comes in at sixth place. Resting above a submerged battleship, it's a serene and dignified reminder of the many servicemen who lost their lives in the December 1941 attack on Pearl Harbor.
Honolulu is home to many world-class beaches to explore once you've seen the memorial. Most people head straight to Waikiki Beach, a white-sand crescent backed by luxury high-rises with views of the Diamond Head peak. Just beyond those volcanic remnants is Wai'alae Beach Park, a quieter, more natural escape with a green backdrop and mountains off in the distance.
Top international landmarks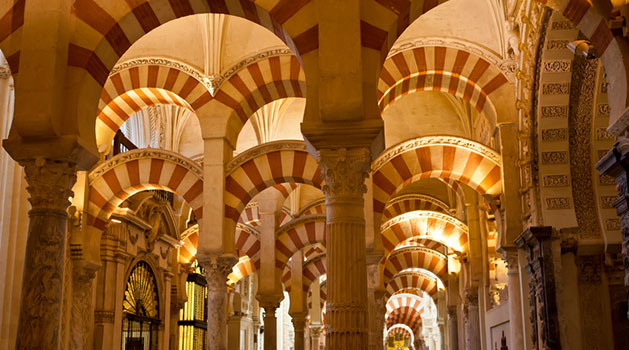 TripAdvisor's picks for the top 10 landmarks in the world give beach enthusiasts even more options for pairing cultural sightseeing with a beach vacation. See the Mosque-Cathedral in Córdoba, Spain, a stunning masterpiece of Moorish architecture featuring more than 800 columns made of jasper, onyx, marble and granite, many topped with red-and-white arches.
From here, take a train to Málaga, one of the world's oldest cities and a beautiful stop along Spain's Costa del Sol. Beaches are plentiful, and you can pick between water sports hot spots and serene clothing-optional stretches. Nightlife lovers should stick to Playa de Pedregalejo, surrounded by bars and nightclubs.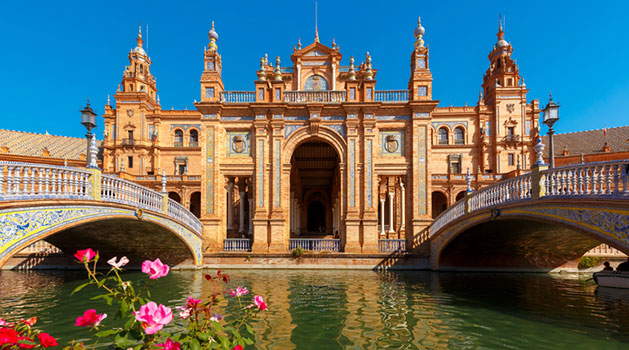 Seville's Plaza de España also makes the international list. Its ornate pavilion was built in in the 1920s for the Ibero-American Exposition of 1929. The structure blends Moorish and Spanish architecture and served as the fair's stunning centerpiece in Maria Luisa Park. After capturing a few photos and some obligatory selfies, drive to south to the port city of Cádiz, built on a strip of land that includes a miles-long stretch of ample beachfront.
---
Ready to start planning your next beach and culture getaway? See all of our deals now and sign up for our email to get deals delivered to your inbox.