There's your typical Honolulu hotel, and then there's this — a sprawling 30,000-square-foot luxury dwelling that can accommodate you and your closest 23 friends. Among its assets are floor-to-ceiling windows, a Bose Surround sound system available throughout the entire home, and of course, mountain and ocean views.
Clearly, this isn't your grandma's vacation spot.
This brand-new hillside property offers the rare chance to experience the good life like the well-heeled do — if you can round up a sizable group to split up the hefty $995 per night rate, that is.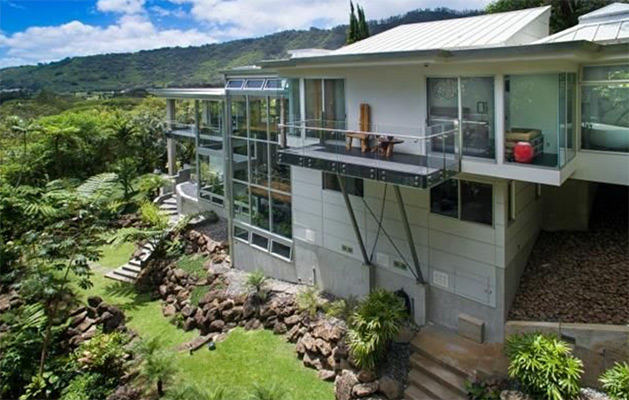 You and your vacation buddies will spend your days relaxing in 6,000 square feet of living space centered around a marvelous 30-foot atrium and staircase with floating steps.
The vibe throughout the vacation rental is modern and minimalistic, with materials like concrete, aluminum, steel and exotic woods used throughout the property.
Bedrooms take advantage of spectacular views with floor-to-ceiling windows; some have their own decks overlooking dense tropical foliage.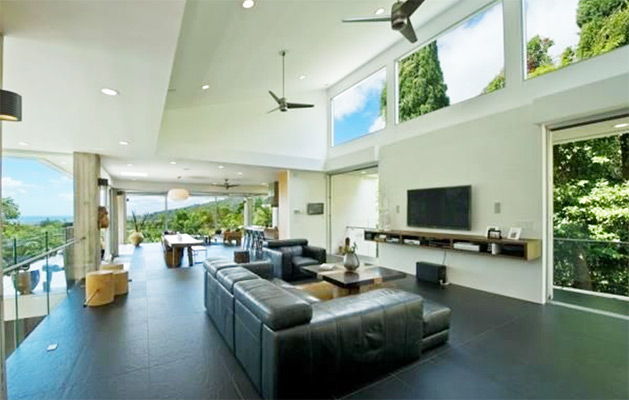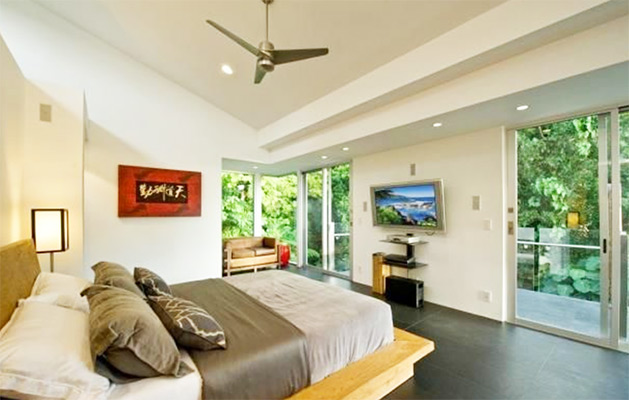 Even more bliss awaits guests on the property's expansive exterior, with outdoor gardens including a bamboo forest, a fire pit a grill, a waterfall and intimate seating areas.
Meals come together easily in the kitchen, which boasts Sub-Zero appliances and a center island with seating. For breakfast, you can expect fresh eggs brought in from the chicken coop outside, or freshly picked tropical fruit.
If you don't plan to cook while on vacation (understandable), the home's central location makes it easy to call a taxi or Uber into the center of Waikiki Beach, where world-class dining awaits.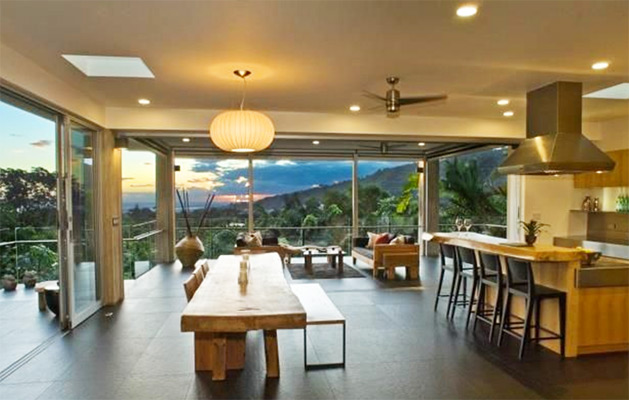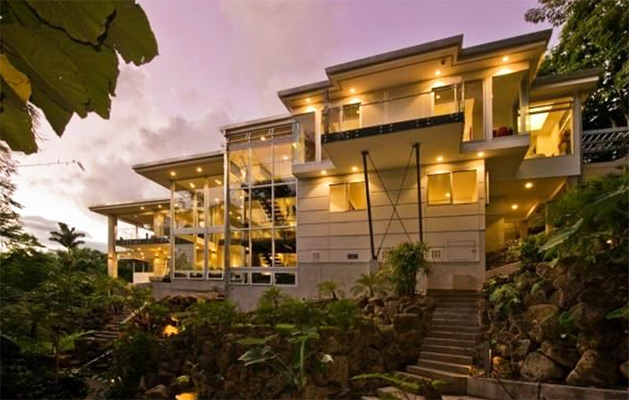 Other amenities at this luxury Honolulu vacation rental include:
• Cable TV and a DVD player
• A dishwasher, a microwave and a coffee maker
• A washer and a dryer
• Five full bathrooms and one half bath
• Surfboards and beach gear available for guest use
• A deep soaking tub
• Pet-friendly
Seem like it's too good to be true? The home has garnered a 5/5 rating from more than 10 reviewers on VRBO, most of whom speak breathlessly of the property's long list of good qualities.
Learn more about this luxury Honolulu vacation rental.
Love this rental, but want to see what your other options are? Search for flights to Honolulu and click on "Filters" to choose your must-have amenities, such as beach access, a swimming pool, free WiFi and more.