The Miami area is overflowing with hotels, from boutique Art Deco charmers to ultra-luxurious hotels catering to the rich and famous. Got high hopes for your South Florida vacation, but limited funds? Follow our tips for securing excellent Miami hotels under $150.
Continue reading below, or search hotel deals now!
Broaden your search
The Miami area includes a lot more than just Ocean Drive and Collins Ave in neighboring Miami Beach. In addition to downtown Miami, there's also Coconut Grove to the south, home to the CocoWalk and Vizcaya Museum and Gardens, and quiet Sunny Isles Beach in the far north of Miami Beach.
Unless you're dead set on having the typical Art Deco vacation right on Ocean Drive, you have a tons of options for experiences in Miami, not to mention property types. Be sure to broaden your search to include the greater Miami area.
Want to fully experience island life? Stay at the The Pelican Key Largo Cottages on Key Largo, the white-sand island just south of Miami Beach. Nightly rates drop under the $150 price point during the summer months.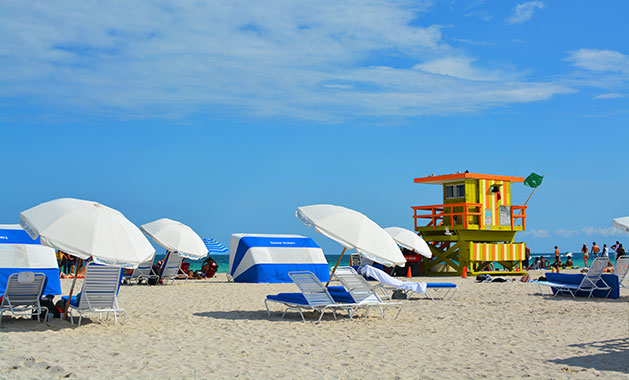 Avoid high season
Of course you start to dream of places like Miami when skies are gray and the weather gets cold. So does everyone else, and crazy-high prices reflect the increased competition for rooms from December through April. Make your Miami trip a summer vacation, or even better, a late fall getaway to ensure you find a good selection of Miami hotels under $150.
Look at properties without all the bells and whistles
Sure, there are dozens of luxury properties throughout the Miami area that offer amenities like sleek restaurants, infinity pools and upscale rooms with flat-screen TVs and high-thread-count sheets. If you know you'll be happy with easy beach access, proximity to nightlife, a comfortable place to sleep and not much else, your options for Miami hotels under $150 will open up.
Riviera Suites South Beach, an art Deco property in the South Beach area of Miami Beach, offers off-season rates around $150 per night. You'll get easy access to the beach at this boutique property, as well as access to a Cuban-style restaurant on site.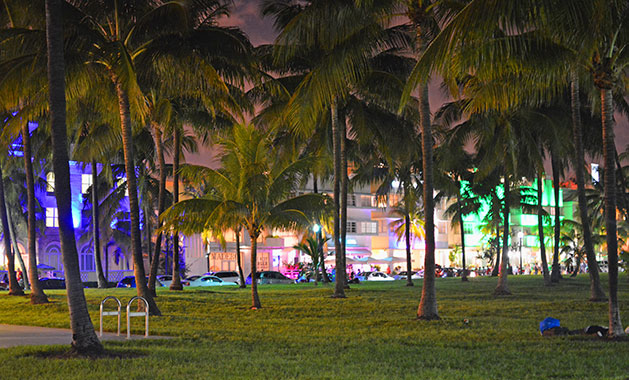 See Miami deals at BeachDeals.com
We pride ourselves on sharing the best deals we find on the web with our readers. Check out what we've found for Miami deals, including great offers on flights, packages, hotels and cruises. Not sold on Miami? There's plenty more for you to see if you need help deciding.
Get our deals email
Don't have time to search for the perfect deal right now? Sign up for our deals email to have offers sent right to your inbox. Get the BeachDeals email now.