Don't want to wait decades until you've stockpiled enough cash for the ultimate far-flung island getaway? If you're as pumped as we are about throwing caution to the wind and heading to the beach (without spending a fortune), rest assured that you have many excellent choices in Mexico and the Caribbean. Below are just a few of our favorite budget destinations for a beach vacation that won't break the bank.
Cancun, Mexico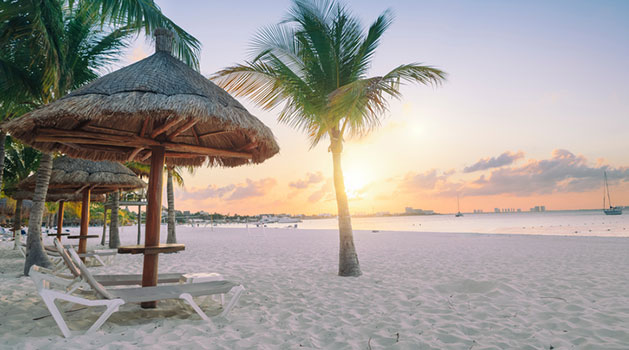 Cancun sits high at the top of Mexico's vast menu of beach towns. Visitors crave the spellbinding white-and-blue contrast of the coastline, plus the seemingly endless supply of beachfront resorts to choose from. The Hotel Zone, Cancun's most revered stretch, lies on a skinny peninsula featuring rows of glittering all-inclusive properties, many boasting over-the-top amenities and palatial digs.
How to get Cancun vacations under budget: Book your vacation in September or October to save the most money. This is the off-peak season, a special time of year when room rates and airfares drop significantly.
Punta Cana, Dominican Republic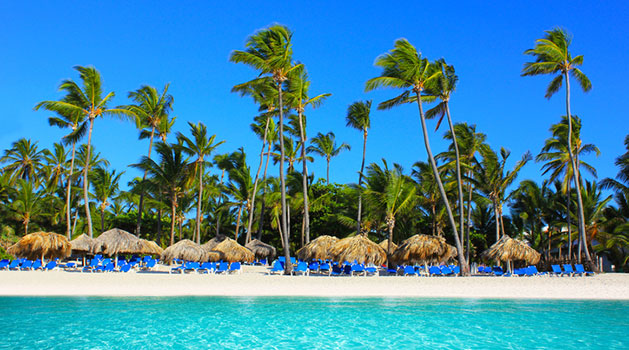 Travelers to Punta Cana can't help gushing about the beauty of this mega-beachtown on the Dominican Republic's scenic western coast. Crystalline water and flour-white sands extend for miles, with the occasional wild palm-tree grove lending a bit of ruggedness to an area that has been largely developed. Unlike some other Caribbean heavy-hitters, the Dominican Republic has managed to sustain its reputation as an affordable destination, making a cheap beach vacation a possibility.
How to get Punta Cana vacations under budget: Consider properties just outside of the immensely popular Bávaro area to maximize your savings. Beaches like Playa Macao and Cabeza de Toro lie just at the outskirts, offering the same natural attractions but with a bit more tranquil vibe.
Riviera Maya, Mexico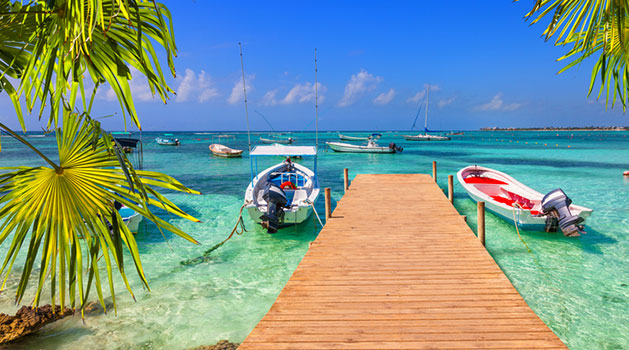 Cancun's quirky cousin, the Riviera Maya, encompasses a region with a number of authentic beach towns that have managed to stave off over-commercialization. Beautiful boutique properties grace the coastline in Playa del Carmen, where a vibrant downtown area invites visitors to window shop, pick up handmade souvenirs, or sip tequila drinks under thatched-roof patios. Tiny villages like Puerto Morelos and Akumal span only a few blocks — they're ideal for travelers who want to relax and recharge in serene surroundings without all the fanfare.
How to get Riviera Maya vacations under budget: Keep your trip to three or four days during the weekday to maximize savings. Travel in the summer or fall months if possible.
Puerto Rico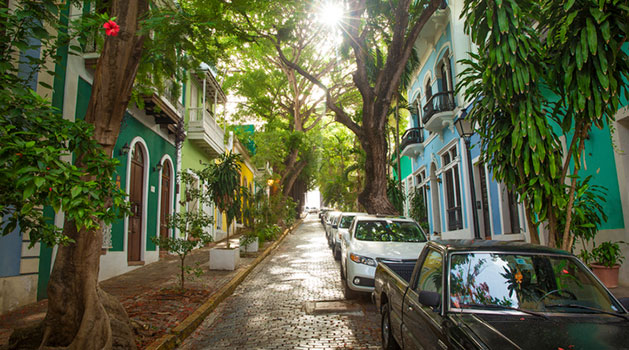 There's no better island in the Caribbean for independent travelers. Though Spanish is the official language, nearly all of the population speaks English, inviting anglophone travelers to explore the U.S. territory at their own pace. Renting a car is easy and affordable, and since the island stretches only 90 miles from east to west and 30 miles from north to south, you can reach a number of diverse coastal regions in a matter of hours. Think of Puerto Rico as an à la carte destination — book your accommodations and rental car, and let the activities, meals and drinks fall into place.
How to get Puerto Rico vacations under budget: Be sure to consider all property types when shopping for Puerto Rico package deals. All-inclusive resorts are scarce here, but beachfront inns and family-owned boutique properties are plentiful. And you'll find a better selection if you aim to travel outside of the busy winter period.
---
Ready to get your affordable beach vacation started? Start shopping flights, hotels, and car rentals now!