If there's one season that doesn't get enough attention from beachgoers, it's fall — roughly September through November. This stretch takes place just after summer vacationers have abandoned their sun-soaked holiday favorites, and just before the winter high season, when hordes of snowbirds descend on their tropical beach towns of choice.
That's precisely why fall is the perfect time to take your dream beach vacation — this shoulder season offers more availability, fewer crowds, and best of all, cheaper flights and lodging rates.
For most North American travelers, weather is a huge consideration when planning a trip. In American beach towns lining the Atlantic coast — stretching from Long Island, New York down to Tybee Island, Georgia — September and October offer occasional warm days along with breezier temperatures. The same is true of coastal towns in Southern California.
In Florida, the Caribbean and Mexico on the other hand, you can expect muggy days and nights and regular rainfall. Hurricanes, of course, are a threat, but not a given, especially in islands outside of the Hurricane Belt, such as Aruba, Curacao, Grenada, Barbados and St. Vincent and the Grenadines.
If you're not frightened off by the potential for some cooler or more unpredictable weather, you can take advantage of slashed nightly rates, and in some cases, the chance to have the beachfront practically to yourself.
So where should a would-be beachgoer head in the fall months? Here's a breakdown of what to expect in a few of the most popular beach towns for North American travelers.
Myrtle Beach
Every year, this all-American beach towns promotes itself by way of a "60 more days of summer" campaign, which aims to lure vacationers unaware that the town doesn't go into shutdown mode once the busy summer season ends. By September, most kids are back in school, making it the ideal time to visit for couples looking for peaceful beach escapes.
Though Myrtle Beach is full to the brim with kid-friendly activities and attractions — think water parks, mini golf and amusement rides — there's plenty for adults to enjoy, including dinner theatre, live music, upscale dining and wine tastings.
See vacation deals in Myrtle Beach.
Punta Cana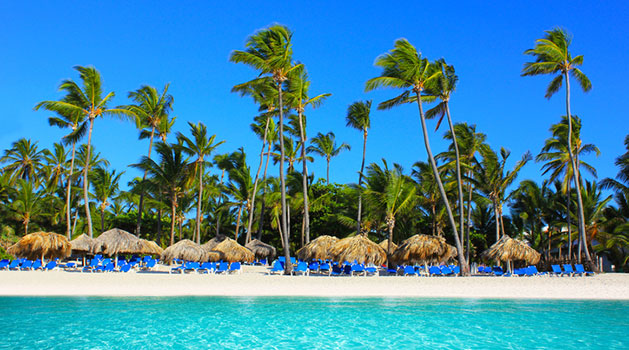 If you've ever dreamed of an all-inclusive Caribbean vacation, Punta Cana has probably long been on your radar. It's famous for its miles-long coast draped in white sand, not to mention easy-going locals and plenty of opportunities to escape the fortified confines of the resort.
Penny-pinchers should avoid visiting between December and April at all costs — that's when nightly rates soar. Deals on all-inclusive stays are abundant from September through the first few weeks in December — it's not uncommon to find rates discounted by as much as 50 percent. And remember, what you pay covers not just your accommodations, but also your meals, drinks, snacks, activities and entertainment.
See accommodations in Punta Cana.
Virginia Beach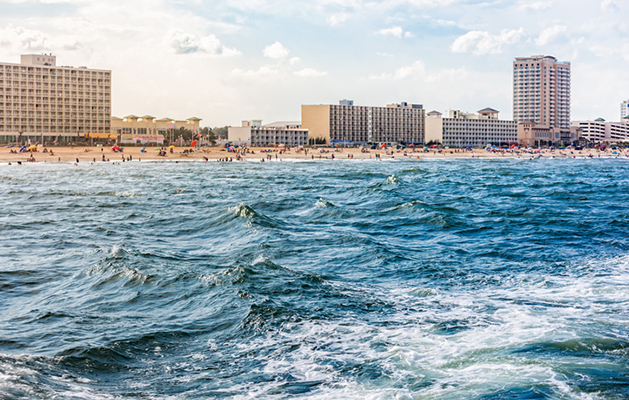 A top choice for nature lovers, Virginia Beach's rhythm slows down quite a bit once the leaves start to change. Join other outdoor enthusiasts at First Landing State Park for some hiking or biking, or check out the Cape Henry Lighthouse. In town, a cluster of artsy shops, bistros and bars make up the VIBe Creative District. And two boozy events taking place in fall — Neptune's Fall Wine Festival in September and the Virginia Beach Craft Beer Festival in October — are not to be missed.
See travel deals in Virginia Beach.
Miami Beach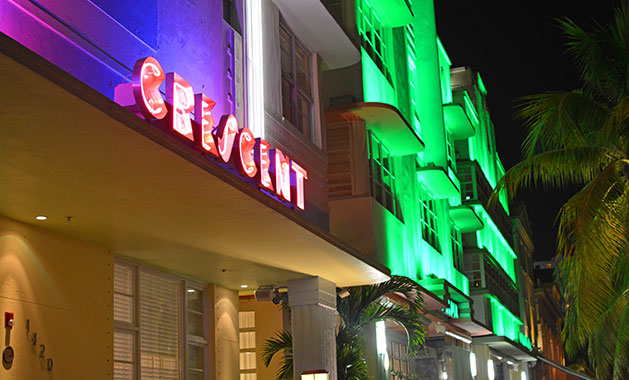 Visit Miami Beach in the fall and you might find it hard to believe it's the slow season, as the town forever embraces its round-the-clock party vibes no matter the time of year. But as hotels tend not to be packed to capacity, it's easier to find a spot in an Art Deco gem along famous Ocean Drive, or in a cute cottage farther up on the barrier island in Mid-Beach or North Beach. This time of year also brings some amazing events, including Miami Attractions Month, Orgullo Festival and the Miami International Auto Show.
See vacation deals in Miami Beach.
Saugatuck or St. Joseph, Michigan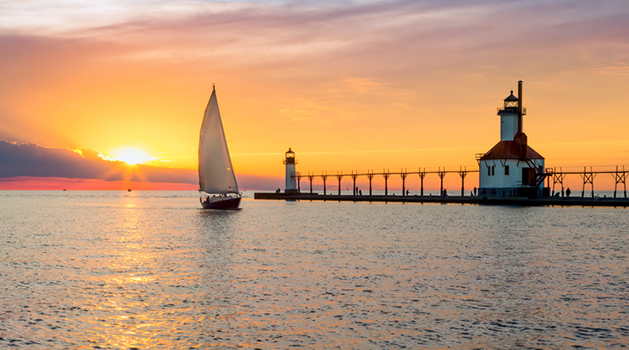 Lake Michigan's most revered coastal towns are next to impossible to squeeze into in the summer months (unless you book well in advance). By fall, when the lake's temperature has dropped and the long daylight hours begin to wane, there's finally room for travelers looking to fit in one last beach break.
Even if you do find yourself needing a jacket, the beachfront is still a joy to behold, especially in Saugatuck, where unspoiled wooded trails and sandy dunes line the coast. By the time September rolls around, it's easier to get a seat at a rooftop bar or a wine tasting room in St. Joseph. Sunsets are spectacular at the town's golden-sand Silver Beach no matter when you visit.
Search vacation travel deals in Michigan.
Rehoboth Beach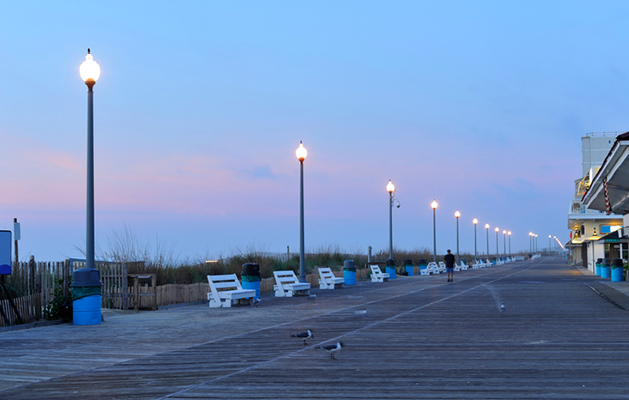 With a wide wooden boardwalk lined with dozens of independent shops and businesses, Rehoboth Beach is generating a buzz from more than just the locals who claim it as their favorite summer escape. Wait for the high season to end and venture to this town of less than 1,500 year-round inhabitants, where temperatures in October can reach as high as 68 degrees.
Stay in a vacation rental within walking distance of the Rehoboth Ave commercial district and you can bar hop to your heart's content and forgo taxis altogether.