Conventional wisdom tells us that when planning a beach vacation, finding the perfect hotel is a necessary part of the process.
But is it really? Just ask anyone who's skipped the hotel experience and opted for a roomy beachfront vacation rental instead — a hotel should not always be your default go-to for a trip. Depending on how much privacy and space you want, not to mention your budget, a vacation rental might be the better choice — even for a far-flung beach vacation.
So what exactly are the benefits of staying in a vacation rental versus a hotel? Read on to find out why fully equipped rental homes tend to give vacationers more bang for their buck.
You'll have much more space — and of course, privacy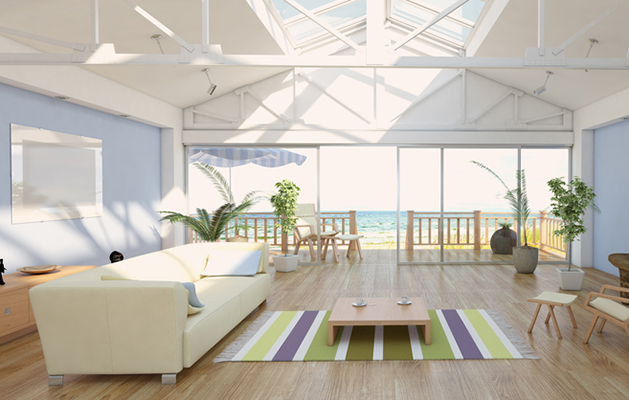 With most hotels, you're given limited space — enough room for a handful of people to sleep, and maybe one chair or sofa and a desk. The micro-hotel trend is testament to dwindling room size, as hoteliers invest more in public hotel spaces than private.
Vacation rentals, though, typically feature at least one bedroom (sometimes as many as three), plus living spaces, fully equipped kitchens, and often, outdoor spaces such as porches, patios or balconies. You can let your hair down, stretch your legs out, and savor your surroundings.
Privacy is another benefit of vacation homes, as you won't have to share much public space (if any) with strangers.
They're usually less expensive
Prices for both hotels and vacation rentals vary greatly, but considering all that you get with a vacation rental, they're usually a better bargain. Plus, having access to a kitchen means you can cook and store food instead of racking up bills at restaurants, equating to big savings on food costs during your vacation.
But be warned: Part of their affordability lies in the fact that vacation rentals don't offer the same level of service as hotels, meaning there won't be a housekeeper knocking at your door each morning, and fresh towels and sheets won't magically appear while you're out.
It's your home away from home — literally
Hotels, for all their promised luxury and comfort, rarely offer the warmth and hominess of an apartment, house, condo or villa. Vacation rentals, on the other hand, have amenities that we're used to finding in our own homes, including comfortable furniture, tasteful decor, DVD players, kitchen appliances and even laundry facilities.
Rather than functioning simply as a place to rest your head and store your luggage while you're out exploring, vacation rentals are central to the vacation experience, offering the space and freedom to relax and spend quality time together.
They're better for groups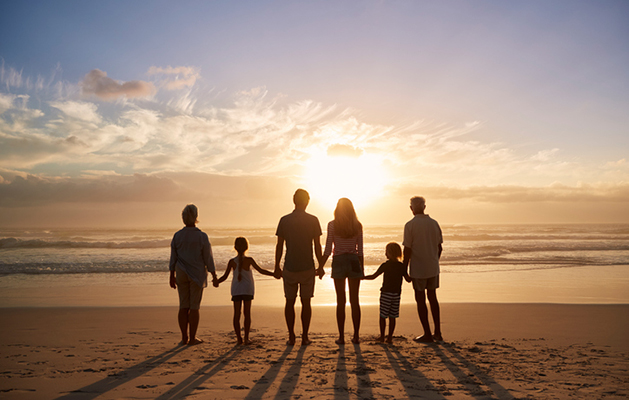 Not a fan of sleeping four or five to a hotel room, squeezed into every available crevice, with lights out for everybody at once? A vacation rental might be for you. Mom and dad can retire to their own room when they want; youngsters can stay up watching TV and sleep in the next day.
When you're traveling with a mix of people, a vacation rental allows individuals to keep their routines and preferences without disturbing the other travelers in their group.
They offer more variety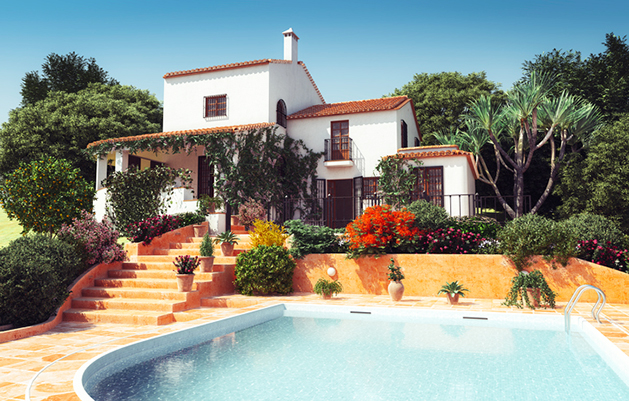 Whether it's a classic Mediterranean villa, a beachfront studio apartment or a comfortable condo with ocean views, your vacation rental should fit your style. Plus, since rentals are first and foremost residences, they're more likely to have your desired features and amenities, whether that's a private pool, laundry facilities or disabled access. Wi-Fi, which can be hit or miss in most hotels, is practically a given in vacation rentals. Pet-friendly properties are not hard to come by either.
Search for your beach vacation rental using our advanced filters and zero in on properties that meet your basic criteria.
They make it easier to live like a local
Hotel chains rarely pop up in areas outside of well-trodden tourist paths. Just think of destinations like Cancun, Punta Cana and Myrtle Beach, where clusters of boxy hotels dominate the most popular beach zones.
The experience of rubbing elbows solely with fellow tourists may appeal to some, but today's intrepid and experience-hungry travelers typically want to know more about the community and culture in which they find themselves. Often, the best way to do that is to find a rental in a residential area or in a zone not frequented by tourists. And doing so increases the odds that you'll get a sliver of empty coast all to yourself.
---
Ready to find your perfect home away from home? Shop vacation deals now.