Editor's Note: Most of the deals in this post have expired. Check out our Los Angeles page for the latest travel deals.
The Venice Beach Boardwalk, the Santa Monica Pier, Hollywood — there's a lot to keep you busy in Los Angeles. But if you're determined to explore new coastlines away from California's biggest city, a number of cruise lines are vying for the chance to whisk you away to far-off destinations in Mexico and Hawaii. Below are just three of our favorite beach cruises from Los Angeles.
Cruise to Catalina Island and Ensenada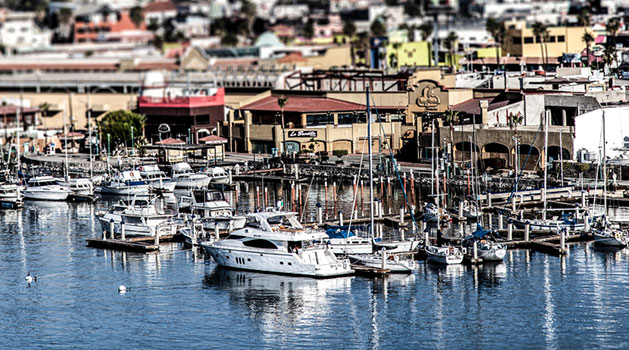 Travelers unfamiliar with the California coast might not know about Catalina Island, one of the Channel Islands just southwest of the city. It's home to crescent Descanso Beach, a popular sandy stretch north of Avalon Bay, where travelers lie out on sun loungers and sip cocktails courtesy of the Descanso Beach Club, open to the public. Though the town of Avalon boasts cliffside homes, palm-tree-lined avenues and plenty of shops and restaurants, the rest of the island is mostly rugged and untouched.
Ensenada, on the other hand, is known as the "Cinderella of the Pacific," a Mexican port city surrounded by mountainous slopes and centuries-old vineyards. On lively First Street, you'll encounter row after row of open-air restaurants, vendors and bars. Over-touristy? Some might think so, but you can't beat the upbeat vibe in this corner of town.
Carnival Cruise Line offers a four-night sailing to both destinations onboard the Carnival Imagination, with amenities like a rum bar, a tequila bar, an onboard water park and an adults-only retreat and sundeck.
Cruise to Puerto Vallarta, Mazatlan and Los Cabos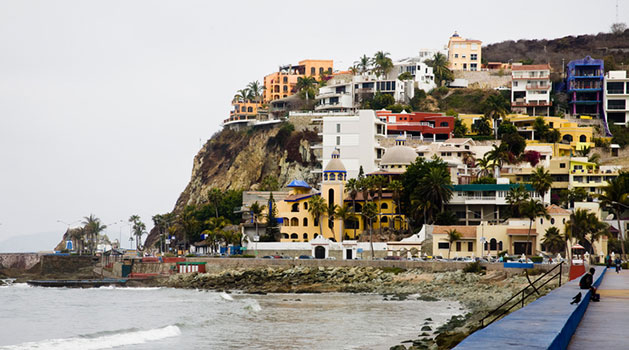 To get a more varied experience, try a beach cruise from Los Angeles to the Mexican Riviera, a collection of cool coastal villages that deserve as much attention as their Caribbean-coast counterparts in the Mayan Riviera. With dramatic mountainous scenery, dynamic colonial sectors and buzzing marinas and oceanfront promenades, these destinations capture the imagination of adventurous cruisers not content with the tropical screensaver stereotype.
Catch a beach cruise from Los Angeles on the Norwegian Star, which will whisk you to Mexico's Pacific coastline and keep you happily occupied during days at sea. A basketball and volleyball court, a beer garden on the terrace, a lap pool and a jacuzzi and shops — these are just a few onboard amenities on this vessel, built to accommodate more than 2,300 passengers.
Cruise to Hawaiian islands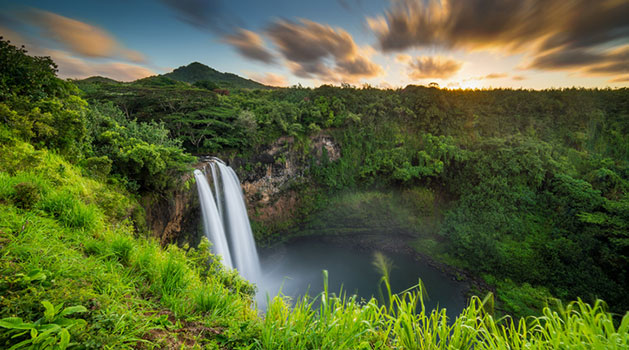 How does two weeks in a Pacific paradise sound? If you can manage to tear yourself away from your job and your responsibilities for 15 days, Princess Cruises has the ultimate Hawaiian island itinerary for you: cruise from Los Angeles to Maui, Oahu, Kauai and the Big Island, and as a bonus, hit up Ensenada, Mexico before you disembark back in the City of Angels.
Pumped to see as much of the islands as possible? Book shore excursions to sites like Volcanoes National Park, the Tropical Botanic Gardens, award-winning Hanauma Bay and Pearl Harbor, or soak up the sun at Waikiki Beach or Kauai's Kalapaki Beach.
Your host during this epic journey will be the Star Princess, which delights guests with a European-style piazza (including shops and a wine bar), a Vegas-style casino, entertainment rooms for children and teenagers, and 24-hour complimentary room service.
Sign up for the BeachDeals email
Love these beach cruises from Los Angeles but want to see all of your cruise options? Shop deals from top sites now.
---
RELATED

Are There Mexico Cruises Under $200?
How to Find Caribbean Cruises Under $500