Every February, Carnival (or "Carnaval") festivities commence in cities across the world, with some of the most well-known celebrations held near famous beach escapes.
If you're planning your beach getaway for this month, consider choosing a destination where you can join in on one of these action-packed cultural events, each with its own distinct flavor and charm. Grab a drink, loosen those shoulders and get ready to dance!
Carnival in Brazil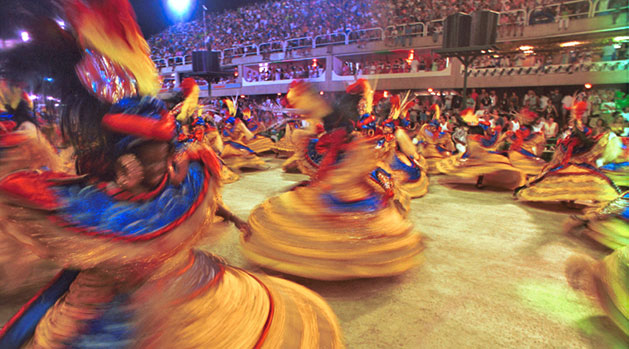 Carnival celebrations take place in cities and towns throughout Brazil in February (attracting more than 3 million people), but Rio de Janeiro is home to the country's most famous samba parade, complete with those over-the-top costumes and gigantic floats.
Though parade footage makes it seem as if Carnival is a frenetic free-for-all, the main event is actually a carefully orchestrated competition between a small number of leading samba schools, all giving it their best shot at being selected this year's champion.
But the party certainly doesn't stop once the parade ends. There are more parades, blocks parties, Carnival balls and other festive events springing up around every corner.
Carnival in Miami
Miami may not be the first city that comes to mind when thinking of Carnival, but in fact this sunny beach destination throws a party that aims to delight people of all ages.
The main event, Carnaval Miami, features cultural events spanning one weekend as part of the larger (and more action-packed) Calle Ocho Festival held in Little Havana. Visitors can take part in a Miss Carnaval beauty pageant, a cooking contest, a 10 K run, a soccer tournament and more.
For music-fueled fun, head to Coral Cables to enjoy Carnaval on the Mile, a free event with Latin Jazz and Funk musical acts, food stands, and vendors, as well as local shops welcoming visitors with open arms.
Carnival in the Dominican Republic
The DR's monthlong celebration takes place in cities all over the island, but to see the grand culmination of revelry, head to the capital city of Santo Domingo.
A raucous parade follows the Malecón, the seaside promenade, and gives visitors a taste of the colorful (and often silly) costumes, creative floats and loud-as-can-be music that make the Dominican Republic's celebration one of the most well known.
For centuries, Carnival has played a part in the island's culture, and this parade incorporates long-held traditions and even some reoccurring characters, such as Diablo Cojuelo, or the "limping devil."
Once the parade ends, head to Boca Chica beach just outside of the city, where families go to relax and the rum-fueled party continues well into the night.
Carnival in Martinique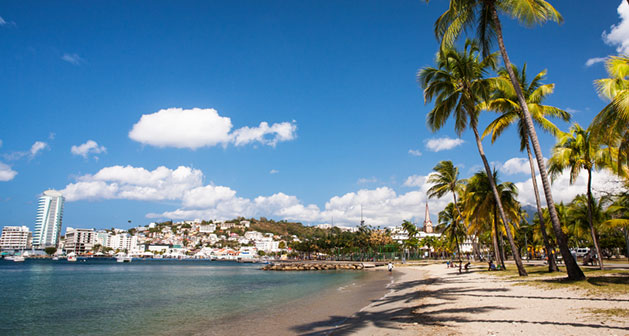 Another Caribbean gem of a party, Martinique's Carnival takes place after months of careful preparation, and climaxes in five sleepless nights of carefree partying. Head to Fort-de-France to catch a glimpse of the Carnival Parade, which incorporates traditional masks of the island, bedazzled costumes, nonstop music and high-energy dancing.
Carnival celebrations in this country go back to the 18th century, when French Catholics donned elegant costumes and hosted celebratory receptions. Carnival fever spread through Martinique's wider population once slavery was abolished in 1848, and now the island has crafted a Carnival celebration all its own.
Carnival in the French Riviera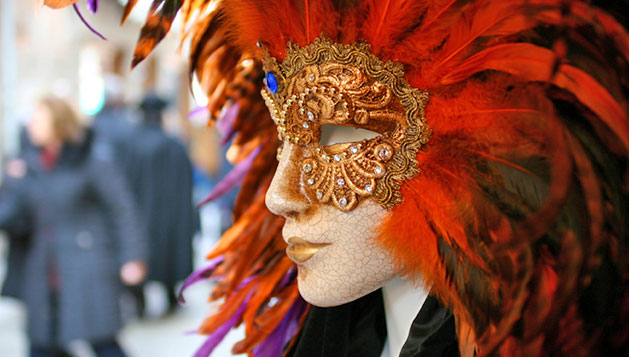 Not to be outdone by the Carnival celebrations in more tropical climes, Nice hosts a two-week grand jamboree that attracts more than a million visitors to this charming, palm-tree-filled town in the French Riviera.
And this celebration is not a mere imitation of other Carnivals; there's evidence the event took place as far back as 1294, making it likely that Nice's Carnival is the one that started them all.
A fun, flower-filled affair consisting of 18 floats makes its way to the Place Massena, and then continues on to the oceanfront Promenade de Anglais. Weather this time of year hovers around the mid-50s, so it's not too warm to spend all day under the sun near the Mediterranean Sea.
---
This list is just a snippet of the Carnival celebrations taking place around the world. There are many more than we've mentioned here; see if your favorite island or beach town plays host to similar festivities.
Browse our flight, hotel, or cruise deals to start planning your beach vacation.