Between all of the area's wondrous beaches, buzzy restaurants, swanky bars and engrossing museums, it's not likely visitors to Miami would ever get bored. But to get an authentic taste of this unique place, join locals and head to some of these annual events, a diverse collection of activities and celebrations for all tastes.
Both the city of Miami and its barrier island neighbor Miami Beach keep a full calendar throughout the year, sharing their culture and community with travelers. Read on for a sampling of events that should be on your must-do list.
January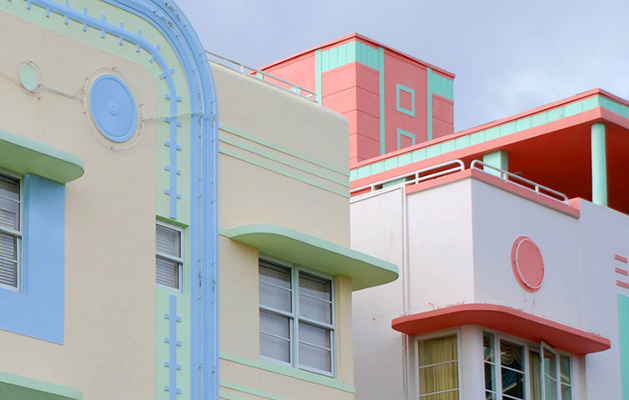 Make your way down to the Miami area at the beginning of the year and you'll do more than just avoid snow and brutally cold winds — you'll have the chance to see Miami Beach's famous Art Deco buildings up close and personal, thanks to the annual street fair designed to highlight these unique pastel-painted structures. Miami Design Preservation League's Art Deco Weekend takes place on Ocean Drive and features live music, fine art, antiques, food and performances, all centered around the community's most beloved architectural assets.
Honoring one of the most prominent figures in U.S. history is the Dr. Martin Luther King Jr. Day Parade, which takes place in Miami's Liberty City neighborhood. After a procession of floats, cars, trucks and marching bands, plus a Carnival-style finale, the crowd gathers for a celebration at Martin Luther King, Jr. Memorial Park.
February
Chances are good that your last-minute trip will overlap with some exciting events if you plan to go in February. Besides the Coconut Grove Art Festival, a full weekend of entertainment, food, and art from more than 360 vendors, there's the Progressive Miami International Boat Show, showcasing the latest and greatest in sailboats, apparel, nautical gifts and even luxury yachts.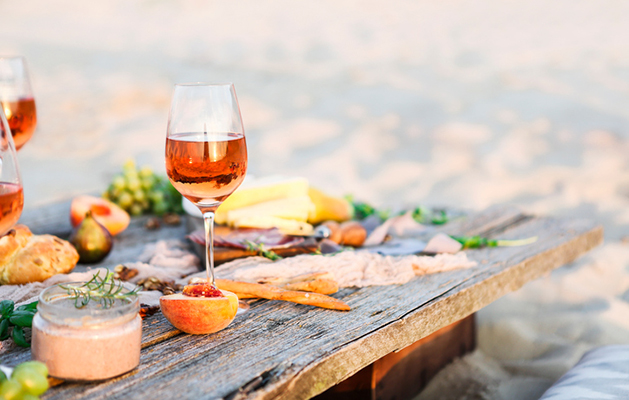 Head to the beach for the much-anticipated South Beach Wine and Food Festival, sponsored by the Food Network and the Cooking Channel. Tasting tents and culinary demonstrations are set up right along the oceanfront in South Beach, and ancillary culinary events take place in properties throughout the city.
March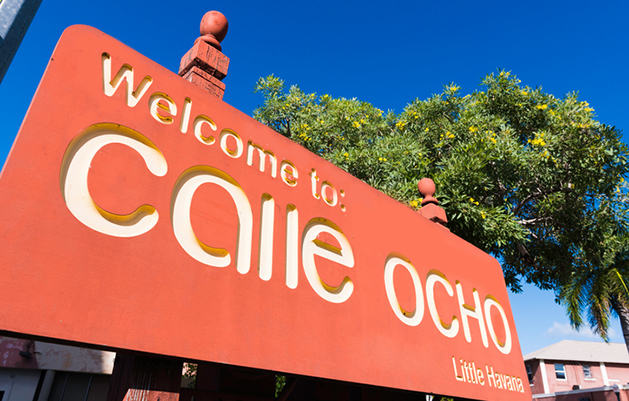 Lovers of music and high-energy festivities might aim for a March trip to Miami, when the largest Hispanic street festival in the Southeastern United States, Calle Ocho, takes over Miami's Little Havana neighborhood.
Later in the month, join more than 70,000 other revelers at the Ultra Music Festival, a three-day event featuring electronic dance music that's part of the larger Winter Music Conference, bringing together 100,000 attendees and musical delegates from more than 70 countries.
April
Cast off all inhibitions and join members of the LGBTQ community at the Miami Beach Gay Pride Festival, a weeklong celebration on Ocean Drive that has grown exponentially from its origins as a small neighborhood parade. See performances from A-list celebrities and musicians, visits booths on the beach, or take part in satellite events throughout the city.
RELATED
Take a Dip at These Lesser-known Beaches Near Miami
Can't Take an International Beach Vacation? Here's Where to Go in the U.S. Instead
5 Affordable Vacation Spots in Florida
May
The only thing hotter than South Florida's summer weather is the fashion at Miami Fashion Week, a growing event started by Karl Lagerfeld in 2009. The original single-show concept highlighting resort wear has morphed into an international spectacle of the latest trends, attracting the best designers, celebrities and international media. Expect to goggle at emerging designs in women's wear, men's wear, swimwear and accessories, all infused with South American flair.
July and August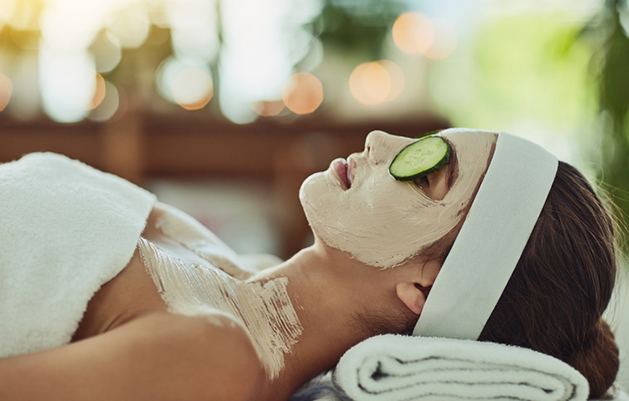 Miami Spa Month brings a compelling reason to visit in the balmy summer months — it's the best way to experience the area's luxe spas without spending a fortune. During this time, participating spas offer treatments for as little as $109. Reservations are required.
September
Starting in August and lasting through the end of September, Miami Spice is a foodie's dream. This restaurant promotion event takes place at individual restaurants throughout the city. Here's how it works: You'll get three-course lunches or dinners ($23 and $39 respectively) at participating restaurants, where top-notch chefs cook up their best creations. Offers are only available certain days of the week; be sure to check with restaurants beforehand.
October
Columbus Day weekend marks the beginning of the Miami Carnival Parade and Concert, an extravaganza of Caribbean culture that attracts more than 50,000 spectators. The event kickstarts with "The Parade of Bands" featuring traditional Caribbean folklore, costumes and music. The fanfare continues with concerts, competitions and culinary events held at the Miami-Dade County Fairgrounds and spread throughout the city.
Hosted at the Miami Beach Convention Center, the Miami International Auto Show showcases the newest models from more than 40 international auto manufacturers, all occupying a million square feet of exhibition space. See nearly a thousand vehicles — cars, trucks, and SUVs — in what has become one of the top five auto shows in the nation.
November
Bookworms, writers and literati now have a reason to leave the comfort of their couches and desks. The Miami Book Fair International, described as an "eight-day literary party," opens with a street fair featuring stack after stack of books from more than 250 publishers and booksellers. Plus, the event provides a platform for more than 450 local and international authors to read and discuss their work.
December
Art Basel Miami Beach hardly needs an introduction. It's one of the biggest international art events to descend on Miami Beach, or on the entire continent, for that matter. A sister event to the original Art Basel held in Basel, Switzerland, and the main draw during Miami Art Week, the event brings together artists, gallerists, collectors and media from all over the world yearning to admire the work of more than 4,000 artists.
While the main event takes place at the Miami Beach Convention Center, more than 20 satellite fairs are held in neighboring areas during Miami Art Week. Plus, the town is abuzz with activity everywhere you look, from hotels and restaurants to bars and beaches.
One of Miami's more offbeat events, the King Mango Strut Parade pokes fun at the prior year with quirky floats, costumes and marching bands — all meant to provide a satirical take on local and global events. The parade was created in 1982 after two Coconut Grove residents were denied entrance to the Orange Bowl Parade because their instruments (kazoos, conch shells, garbage can drums) were deemed "unsuitable." Now similarly unconventional residents revel in the opportunity to march to the beat of their own drums.
---
Ready to plan your trip to Miami? Check out the latest deals now.