Dust off your suitcases, Hawaii fans: One of America's favorite budget carriers has its gaze fixed on the Aloha State. On Oct. 11, Southwest Airlines announced plans to launch routes between Hawaii and mainland U.S. cities.
The company says it will begin selling tickets in 2018 and will also begin the application process for Federal Aviation Administration authorization for Extended Operations (ETOPS), with further details pending.
"The launch of our ETOPS work begins the next chapter of Southwest Airlines. We're thrilled to bring Hawaii next year as an option to more than 115 million customers who already fly with us, annually," said Mike Van de Ven, Southwest's Chief Operating Officer.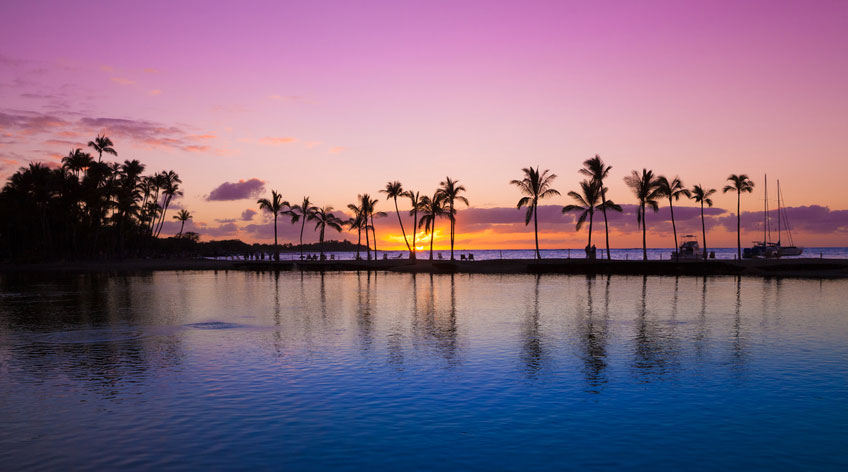 Southwest Airlines has a wide network serving U.S. cities and popular destinations in the Caribbean and Mexico, such as Nassau, Punta Cana, Cancun, Puerto Vallarta and Cabo San Lucas. The new routes will add low-cost airfare options to the Pacific island chain located about 2400 miles from California.
"Hawaii is an important place for Southwest Airlines because so many people count on us to take them everywhere they want to go reliably and affordably," said Southwest Chairman and CEO Gary Kelly at a company gathering. "We're ready and excited to address a request we've heard for years."
Southwest is the nation's largest domestic air carrier operating more than 4,000 departures a day during peak travel periods. It's the only airline that offers two checked bags free (size and weight limits apply), and the airline never charges change fees (fare differences apply).
In a 2017 survey by J.D. Power, Southwest Airlines was rated as the top low-cost carrier among North American carriers.
---
RELATED
United Airlines Unveils Expanded Service to Hawaiian Islands
Are There All-Inclusive Hawaii Resorts?
How to Find Hawaii Vacation Packages with Airfare Under $1000
---
Sign up for BeachDeals fare-alerts
Want to stay up-to-date on Hawaii-related deals? Sign up for fare-alerts when you complete a flight search or browse all Hawaii deals now.