There's no lack of discussion on the internet around how to save money on a vacation. In fact, we've touched on it quite a lot ourselves, touting the cheapest hotels, the best budget packages and hugely discounted cruises.
But if we could give just one piece of advise on how to save money on a beach vacation in Mexico, Hawaii, Florida or the Caribbean, it would be this: Plan to go before Dec. 20 or after July 31.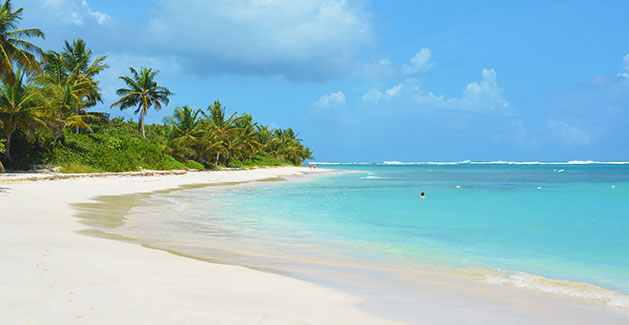 Why? By the third week in December, the holiday season has crept up, along with the chilly temperatures that not everyone loves. And in beach hot spots such as Hawaii, Miami Beach, the Dominican Republic, Jamaica and Cancun, temperatures are hovering in that heavenly range between 75 and 80 degrees — not too hot, not too cold.
Chances are, winter is the time of year you'd most like to escape to some palm-tree-studded shoreline. Problem is, so would everyone else. That's why it's called the high season — hotels are booked up, cruises are full, restaurants are packed, and prices have skyrocketed along with demand.
By the time summer rolls around, most North American beach lovers have stopped seeking sunny climes, as temperatures are more bearable back home. But there are still a few summer family vacationers taking advantage of newly lowered rates and less competition.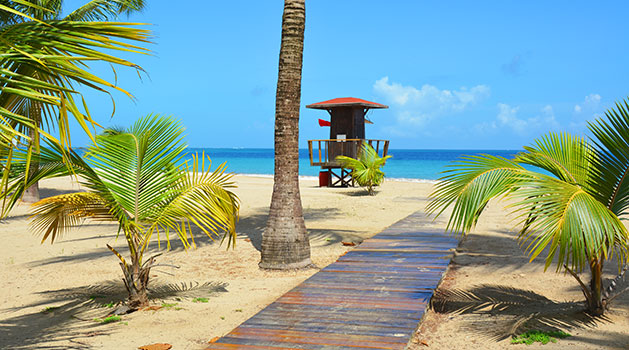 As soon as leaves start falling and school is back in session, beach destinations are hurting for visitors — enough that you can find nightly hotel rates slashed by as much as 50 percent. You'll find a great selection of resorts in September and November, but by late December, most rooms are booked and rates at some upscale all-inclusive resorts are as high as $1000 per night (yikes!).
For example, the rate calendar for Occidental Caribe in Punta Cana shows rates as low as $152 per night in November, but by December 21, they've jumped to $302 per night, and then up to $466 by the end of the month. Rates hold steady at $231 per night through the rest of the spring, and hit their lowest from August through October.
So if you dream of Christmas or New Year's sipping piña coladas poolside, consider making it a Thanksgiving trip instead. You'll almost certainly save hundreds. Likewise with a Fourth of July trip — delay it until the end of August and you'll be shocked at the difference in price.
---
RELATED
7 All-Inclusive Resorts in the Dominican Republic That You Can Actually Afford
Why Cancun's Off-Season Might Be the Best Time to Visit
How to Find Cheap All-Inclusive Family Vacations
---
Get BeachDeals® Fare Alerts by email
Like this advice? Sign up for fare alerts when you search for a flight to get flight deals delivered right to your inbox.